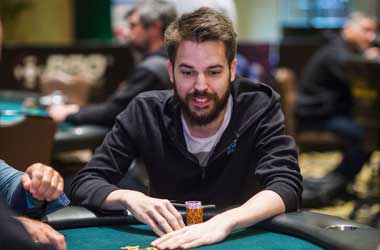 There is a very elite group of poker players who do not play the traditional poker circuit but prefer playing high stake poker games where the buy-ins usually range from $25,000 to $100,000.
There are a few high roller events that have even higher buy-ins and hence only a selective group of poker players can register as not everyone can pay 6 figures.
That is why most high stakes poker pros often turn to bankrollers to help fund their buy-ins. The poker world has a special group of financial backers who are willing to stake poker pros for these high buy-in events.
Dominik Nitsche, a 888poker Ambassador is one of the top high stake poker pros in the world who relies on financial backers to help him enter some of the top high stake poker events in the world. He recently opened up on how he and his fellow high stake pros get financed to play these big events.
In a statement, Dominik Nitsche said
It's no secret that there is a big financial group behind most of the high roller players. It's a group that buys up all the action everyone wants to sell, off some of the best players in the field. There's not much else going on. A player just goes and sells to one person, and that person says, 'You're good. I'll pay you a markup, and then your action is sold and you go play
According to Nitsche, these backers are willing to back anyone who wants play in high-roller tournaments. The group is composed of former online players who have hit it big and have progressed from winning themselves to backing players as an investment opportunity. Though it is a risky investment, it can often pay big dividends for these investors.
High Stake Players Prefer Backers
For example, Justin Bonomo is a regular on the high-roller scene. This year alone he has cashed in over $14.6 million. All of this is from tournaments with buy-ins of $25,000 or more. His latest win was winning the $300,000 Super High Roller Bowl even which held in late May. He won $5 million for his efforts. If someone staked Bonomo at this event, it would have paid them great dividends but so far there has been no news about anyone backing him.
joeingram1
Nitsche has also had a good run so far this year and has accumulated over $1.83 million in winnings so far playing high stakes poker. One might wonder why someone like Nitsche needs a financial backer as he millions in prize money to his name. Poker pros prefer financial backers as they spread the risk and usually put up 30 to 40 percent of the buy-in and let the financial backer pay the rest.