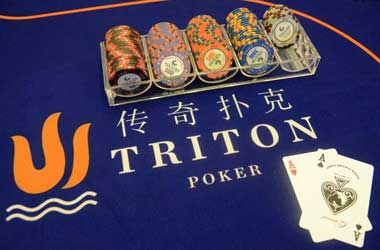 There are dozens of poker tours out there but very few of them end up having a massive impact on the poker community or drawing in the top players. The Triton Poker Series has no such problem as Triton has been on a roll with its high-rolling tournament series.
Triton does its best to hold its high stake tournaments in different parts of the world – especially Asia.
This time around, South Korea is set to play host to the Triton Poker Series which will run from July 23 to August 1 at the Jeju Landing casino.
Triton Poker recently had a very successful poker tournament in Montenegro and some of the top poker players in the world including Jason Koon and Phil Ivey took part. Jeju Island which is one of the most popular tourist destinations in South Korea will also see a flurry of poker stars come down to play at the Jeju Landing casino. Koon who won $3.6 million at the Montenegro event is expected to play in South Korea.
In a statement, Jason Koon said
I have been good buddies with Paul Phua and Richard Yong for quite some time and love what they're doing. These guys don't play around. They put on big events; big tournaments and they treat players well. I am excited to go to Jeju. Bianca and I intend to get over there, do some leisure things, and win a couple of tournaments
Short Deck Poker Events
The tournament will have just five events. Two of them will no-limit hold 'em (NLHE) events which should be a big draw for those who like the popular format. What will be sure to attract players to the event is the three ante-only short deck (SD) events. Triton has been advocating Short Deck poker for some time now and it has attracted its own following.
Short Deck poker works by eliminating the cards below the value of six from the deck. The Ace can be high or low depending on what the player wants. The great thing about short deck poker is that it gives casual players a good chance against poker players, which raises its entertainment value. However, a good pro player is not disadvantaged in the long run. Triton struck gold when it hit upon this format and they have the numbers and publicity to prove that it works well. The highlight of the tournament will be the $255,000 NLHE Main Event.
Paul Phua Poker