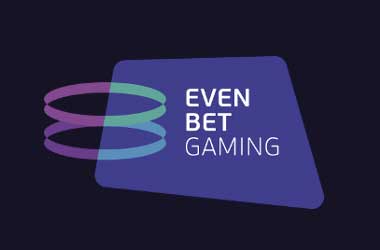 EvenBet Gaming has promised to make poker great again after returning from ICE London.
The mega gaming conference provided EvenBet's Double Chance Poker feature with the recognition it needed as the perfect vehicle that will open new doors in the poker industry and 'make poker great again'.
A leading online gaming software developer, EvenBet Gaming is known for its innovations and advancements in the industry. The company made the grand reveal during ICE London where the patented feature was recognized.
EvenBet Gaming recognized that poker has been rather traditional and boring in recent times and that players were constantly looking for ways to get excited, and that includes breaking away from the usual poker routines.
EvenBet Gaming
Double Chance Poker
The new Double Chance Poker feature would inject innovative mechanics to the traditional poker game. This would help players bet more and keep them excited waiting on the final outcome of the game.
Players will be able to open up a parallel game for a minimal ante even if they are not interested in raising their bet pre-flop. Should a winner be decided during the pre-flop stage, players will have a chance of double their winnings.
Poker rooms who take advantage of this new feature can now boost the rake which will result in longer games as players will fold less frequently and be willing to flop more often. This feature benefits both the pros and the beginners as the values vary accordingly based on one's experience. While Double Chance Poker brings in a lot of innovation, it still incorporates all of the traditional elements that is common to the game of poker.
Great Feedback From ICE London
Dmitry Starostenkov, CEO of EvenBet, was recently nominated at the Global Gaming Awards 2019 for CEO of the Year. Starostenkov says that he was extremely ecstatic with the positive feedback they received from ICE London not just from the organizers, but also from the other conference delegates when they presented the Double Chance Poker feature.
Starostenkov felt that what made EvenBet special was their ability to integrate original and industry-leading products with reliable turnkey solutions across different casino games including poker.
EvenBet demonstrated a number of different poker products at ICE London and all of them were well received. The Double Chance Poker feature received the most attention and praise as it stood out from the rest with the company using the 'make poker great again' slogan to give it a promotional boost.