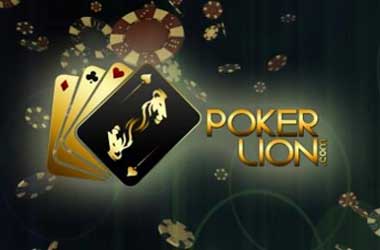 PokerLion is the latest addition to Microgaming's Indian Poker Network. Pokerlion.com which belongs to Stuti Hardware Pvt. Ltd. (Ability Games) launched operations last week and allows for play on both desktop and mobile platforms.
The online poker website supports all major poker variants and is looking to capitalize on the growing love for poker in India.
In a statement, Jean-Luc Ferriere, Director of Network Games at Microgaming, said
PokerLion joins the MPN's Indian Poker Network with aggressive plans for growth and a commitment to entertain. Passionate about developing and promoting poker in India, the team are a welcome addition to the network
Poker Lion
Indian Players Have A Great Selection Of Games
Microgaming's powerful software is what powers this great new poker website. PokerLion has tied up with Microgaming to ensure that every player will have a safe and secure gaming experience. The online poker website is easy to navigate and players will have no problem accessing the games they would like to play.
Indian players should have no problem accessing PokerLion.com but players residing in Gujarat, Assam and Telangana will not be able to access the website due to gaming laws in their respective states. PokerLion.com has a number of exciting tournaments, online poker games and a progressive jackpot that can make players very rich. Players who have any concerns can always get in touch with customer support. The easiest way to reach support is via the Live Chat Feature.
Take Advantage Of Great Bonus and Promotions
Since PokerLion launched just this month, the online poker room is looking to build its player base and has a nice welcome bonus to get players to sign-up. There are also a number of other bonuses on offer such as a first deposit bonus, recharge bonus and royal bonus that will keep players interested. Do keep in mind that all of these bonuses have wagering requirements attached to them, so it is important for you to read the terms and conditions carefully.
There is an easy sign-up for new players and newbies can easily jump in with the simple interface. The poker tables are easy to access and play with. Joining a game is just a matter of pointing and clicking. Deposit and withdrawals are also pretty simple as PokerLion provides players with multiple payment providers to choose from.
There is also a loyalty program in place to reward regular players. Do check out PokerLion.com to find out more information.