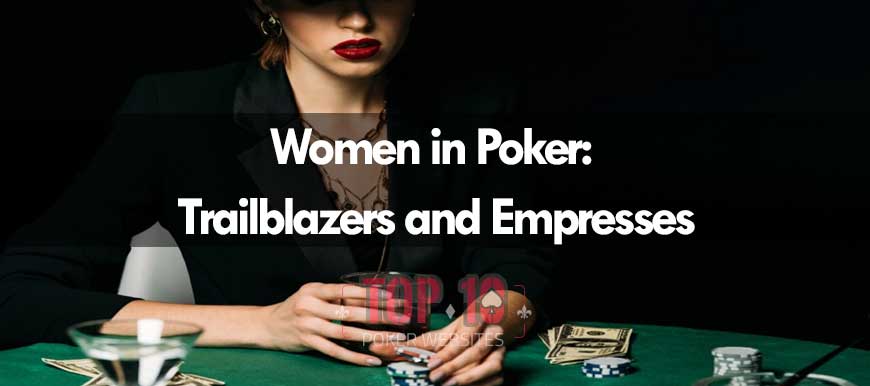 Poker has been a hugely popular game around the world for quite a while now. You can play the game at online as well as land-based casinos. There is enough incentive too, including the big money tournaments like the World Poker Tour, European Poker Tour and the WSOP. Poker may seem like a male-dominated sport but there have always been women in it.
There are women who have been part of the poker scene from as long back as the latter part of the 19th century. And there are also women who are aggressive participants as well as winners at some of the biggest poker tournaments worldwide. Today we will take a look at a few women who were part of the scene and also at a few who have emerged big money players who can hold their ground against the profusion of male players.
Women in Poker – The Early Birds
There are quite a few women poker players who will belong to the list of early birds when it came to the poker scene. We list out 3 such renowned women here.
'Poker' Alice Ivers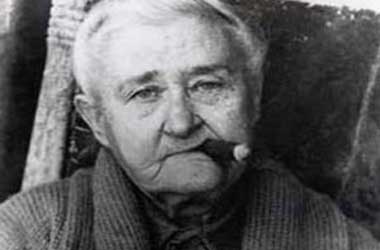 Alice Ivers was originally from Devonshire in England and migrated to the USA in 1863 where she married Frank, a poker player, in 1881.
She joined her husband at the table and after his death in a mining accident, made a career out of playing poker. She was one of the tough old ladies, not only making a reputation playing poker and winning but also going to jail after shooting a man in self-defense!
Mayme Stocker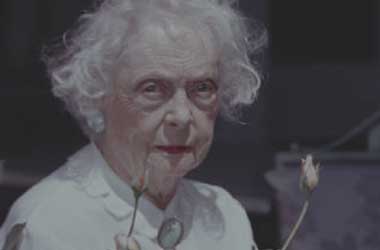 Mayme Stocker is another lady whose name inspires awe when we talk of women in poker.
She moved to Las Vegas with her husband in 1911 and ran a soda shop there called the Northern Club that also doubled as a gambling joint.
When Nevada legalised gambling in 1931 she applied for a license for the Northern Club and was actually the recipient of the first gambling license issued by the State of Nevada.
That is quite an achievement, because before the Caesars and MGM Grands and the rest there was Mayme and her Northern Club!
Barbara Enright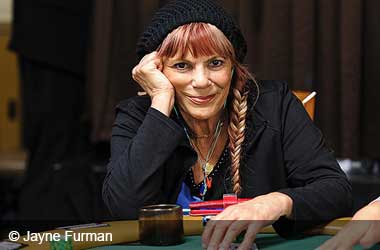 Barbara Enright is a living legend when it comes to women in poker. She became a poker player at a relatively young age for her time, in her 20s, even as she was working 3 jobs.
She then ditched her jobs to become a full-time poker player and has never looked back.
She was the first woman to ever get to the final table of the World Series of Poker in 1955, and finished a fantastic 5th there.
Throughout an illustrious career as a poker pro, she has won 3 WSOP bracelets, the most ever won by a woman. She also has to her name a win in one of the open events of the WSOP. She is the first woman to be inducted into the World Series of Poker Hall of Fame. It doesn't stop there: she is in fact in 3 Halls of Fame:
The World Series of Poker Hall of Fame
The Senior Poker Hall of Fame
Women in Poker Hall of Fame
Top Women Poker Players in 2017
With so much of history when it comes to women in poker, it is only natural to have a host of glamorous, aggressive, and victorious women poker players in the poker world today. We list the top 3 women poker players of 2017 here.
Vanessa Selbst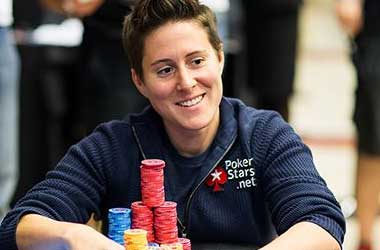 Vanessa Selbst is considered one of the most aggressive poker players today and has the wins to back that reputation up, with a massive $10.84 million in career winnings. This American poker player was born in Montclair and has an impressive poker resume.
She has won 2 WSOP bracelets and has 2 final table showings to her credit at the World Poker Tour. She is also the winner of Partache Poker Tour events, racking up a career high win of $1.8 million on 7th November 2010.
She has wins on the North American Poker Tour and a $1.42 million win at the PokerStars event in Paradise Island. She has 29 Cashes, 3 bracelets, and 8 final table finishes in the WSOP, 2 Cashes and 2 final table finishes in the World Poker Tour, and 7 Cashes and 1 final table finish in the European Poker Tour.
Kathy Liebert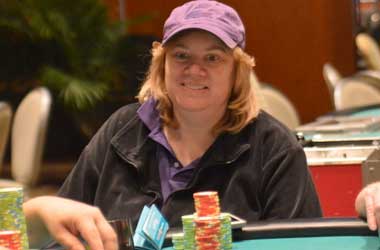 Kathy Liebert is a very familiar face if you are a keen follower of the World Series of Poker. This sprightly poker girl from Las Vegas has been part of the WSOP scene for the past 2 decades.
She made her first WSOP final table back in 1997 and hasn't looked back since. She has also been hugely successful in the World Poker Tour.
Her biggest win ever was the $1 million payout on 17th March, 2002, for a first place finish in the Limit Hold'em Championship Event of the 2002 Party Poker Million.
She has had 47 Cashes, 1 bracelet, and 7 final table finishes in the WSOP, 20 Cashes and 7 final table finishes in the World Poker Tour, and 2 Cashes in the European Poker Tour. She has had career winnings to the tune of a massive $6.14 million through a stellar career.
Annie Duke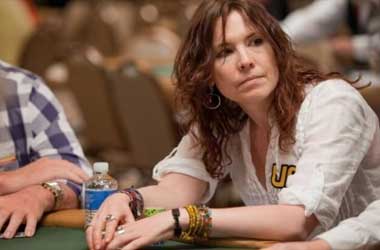 Annie Duke is another big name among women poker players today. She is the only woman to win the NBC Heads-Up Poker Championship.
Apart from that she is also the winner of the WSOP Tournament of Champions of 2004, where she netted a cool $2 million in prize money.
She could definitely give her brother Howard Lederer a run for his money if they faced off against each other.
She has over $4 million in winnings overall, with her biggest win being the $2 million prize at the WSOP Tournament of Champions. She has 38 Cashes, 1 bracelet, and 16 final table showings in WSOP and also 3 Cashes and 1 final table showing in the World Poker Tour.