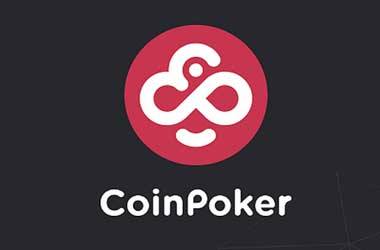 Four days after cryptocurrency-based online poker room CoinPoker launched its Pre-ICO (Initial Coin Offering), it has sold out over 80 percent of the 100,000,000 CHP tokens released.
CoinPoker started their pre-ICO sale through SpectroCoin on November 16 and have announced that the market is responding to the new venture very well.
CoinPoker is selling CHP (CHiP) tokens, their own in-game currency. During this pre-ICO selling, they have fixed 1 CHP at 0.05 EUR. When it comes to the Ethereum cryptocurrency, 1 ETH will get you 4,550 CHP tokens while every transaction brings you an additional 30 percent CHP bonus.
The strong market response shows that poker players from around the world who have faith in the cryptocurrency market are more than willing to take the leap of faith in CoinPoker. The fact that the company has been able to sign on well-known poker players in the industry, has further helped to establish CoinPoker's market reputation.
CoinPoker
Celebrity poker player Tony G has backed the cryptocurrency idea from the onset of the project while top poker pro Matthew Kirk is also betting his money on this new venture as he joins the CoinPoker team.
In a statement, Kirk said
I'm stoked to join CoinPoker and I've already put my money behind it. I can't wait for the tokens to reach the high stakes tables, where I'll be ready to take it. We've already got a first tournament worth more than 200,000 EUR – and the ICO hasn't even started.
The pre-ICO sale was expected to stay open until December 1 but at the time of writing this piece, more than 90,000,000 has already been sold. ICO selling will then reopen during January-February 2018 for ICO Stages I, II, and III. Costs will go up as we go through the ICO stages, starting at 4,200 CHP for 1 ETH in Stage I, with a 20 percent bonus; 3,850 CHP for 1 ETH in Stage II at a 10 percent bonus; and 3,500 CHP for 1 ETH in Stage III.
CHP is set to be listed in cryptocurrency exchanges and will launch on CoinPoker in February 2018. In total, 500 million CHP tokens will be made available throughout the pre-ICO and ICO sale. Once the ICO selling has been completed, CoinPoker will be putting 15 percent of the tokens into prize pools to jumpstart their tournaments which will take place between February and March. By April, CoinPoker will also be available on Android and iOS devices.
Those who want to try out CoinPoker's system could now do so via their MVP (Minimum Viable Product), a play-money app already available on Mac and Windows from October 2017.