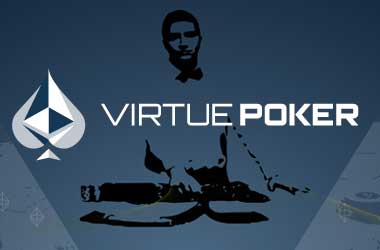 Virtue Poker, which is a decentralized poker game platform hosted on Ethereum blockchain, has entered into a partnership with SuperFarm, a popular NFT (non-fungible tokens) platform, to commence an Initial DEX Offering (IDO).
The offering will be carried out on SuperStarter, a unique startup launching facility offered by SuperFarm.
Virtue Poker is a decentralized poker platform hosted on Ethereum blockchain. The platform uses peer-to-peer networking to provide a secure, transparent and top class online poker platform. The firm is licensed by Malta authorities.
Furthermore, while conducting the IDO, Virtue Poker intends to offer a tiny percentage of its VPP tokens for sale on the SuperStarter platform. The firm stated that SuperFarm community will receive a privileged opportunity to turn into holders of Virtue Poker tokens. In its latest media release, Virtue Poker has announced that it will launch the VPP token on May 28, 2021, via Uniswap, a decentralized cryptocurrency exchange.
Established in 2016 with the backing of Ethereum blockchain focused firm ConsenSys, VirtuePoker garnered support from multiple investors across the globe. In April last year, the Ethereum blockchain powered decentralized poker platform received $5 million in funding in a strategic investment phase. Other major investors in the platform include DFG Group and Flurry Capital.
Regarding the collaboration with Virtue Poker, Elliot Wainmann, founder of SuperFarmWe're excited to be helping spread NFT adoption to new types of ecosystems and use cases.
Wainmann further opined that Virtue Poker is the best choice of partner for SuperStarter platform, demonstrating its immense advantages to the SuperFarm community and the high quality of ventures interested to embed NFTs in their bundle.
Notably, VPP token holders can also earn additional income by staking their tokens for running justice nodes. Stakers will receive a share on 50% of the platform fees.
Ryan Gittleson, Founder and CEO of Virtue Poker, opined that the partnership with SuperFarm for introducing NFTs is a landmark moment, considering the fact that the firm is gearing up for its mainnet release. Gittleson further stated that the use of Ethereum blockchain will enable the development of a provable fair and readily accessible poker platform that will be path breaking for the online poker sector which is worth several billions of dollars.
SuperFarm's SuperStarter platform is based on a decentralized protocol that permits firms with good growth prospects to carry out private presales and even IDOs. Furthermore, the platform provides a range of services including marketing, advisory support, development and even enables fundraising. SuperStarter platform enables Initial DEX Offerings while promising compliance and safety.