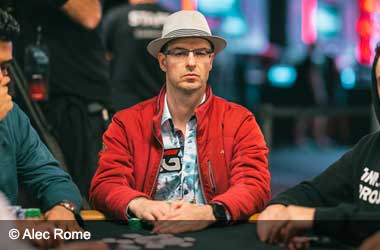 Summary
GGPoker gets flak on social media for lack of integrity and customer service
The criticism came from Vadim Rozin – 12th Place Finisher At 2022 WSOP ME
Rozin accused GGPoker of violating their rules in the WSOP ME last longer qualifier
GGPoker has built a reputation for itself in the last few years as one of the premier online real money poker rooms in the world.
GGPoker has challenged PokerStars for the number one online poker room in the world by running a range of exciting promotions, giving away nearly $10 million in prizes each month during the last 12 months and running huge tournaments.
Vadim Rozin Targets GGPoker
This is why GGPoker fans were left surprised when Vadim Rozin openly criticized GGPoker on social media for a lack of integrity and poor customer service. Vadim Rozin made a name for himself during the 2022 World Series of Poker (WSOP) Main Event when he finished in 12th place and took home $525,000.
Rozin posted 7 tweets outlining what went wrong between him and GGPoker. Rozin said he was part of GGPoker's WSOP ME last longer qualifier and was supposed to collect €10k as he won the last-longer prize. The last-longer prize was supposed to be given to the player wearing the GGPoker patch who ended up being eliminated last at the table and Rozin won that honour.
Highly disappointed with the lack of integrity exhibited by @GGPoker during the WSOP ME last longer qualifier.

I finished 12th in WSOP ME this year and, as a GGPoker qualifier, was supposed to get the GGPoker Qualifier Last Longer prize (10K Euro ticket to WSOP Europe event)
1/7 pic.twitter.com/hrWYnWacEN

— Vadim Rozin (@VadimRozin) November 11, 2022
However, GGPoker decided to give the €10k prize to Espen Jørstad as he made it to the final table. Rozin has taken issue with this because he claims that Espen Jørstad only started wearing the GGPoker patch when he made it to the final table and was not wearing it prior to the final table.
Based on the terms and conditions that GGPoker outlined for the WSOP ME last longer qualifier, the player wearing the patch during all 7 days of the Main Event would be eligible to collect the €10k prize.
GGPoker Ignores and Frustrates Rozin
Rozin said he reached out to GGPoker to get some clarification as to why they hedged on their terms and conditions. Rozin claims that he did not get any response from GGPoker and that forced him to reach out to GGPoker ambassadors such as Jason Koon and Daniel Negreanu but still did not get anywhere with GGPoker.
Rozin has warned other players to watch out for GGPoker as has received support on social media from a number of players who side with him.