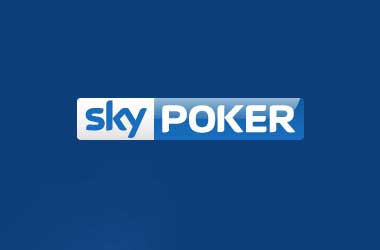 The benefits of signing up to Sky Poker really are going to become very apparent the very second you sign up as one of their new poker players!
All real money poker players will of course be able to make use of their huge and very easy to claim sign up bonus offer, however it is the Priority Club rewards scheme which really have set this poker site apart from all others.
By playing in their real money cash ring games and their paid to enter tournament you will be earning Priority Points which will one up a huge world of additional benefits.
Running through the month of June 2016, Sky Poker have put together a range of freeroll poker tournaments which all Priority Club members are going to be able to take part in and there is a huge £3000 in cash prizes up for grab in those freeroll poker tournaments too!
Below you will find details of when those freeroll poker tournaments are up and running, and as such if you have not yet signed you to Sky Poker make sure you do and also make sure you secure your place in these high paying freeroll poker tournaments as someone is going to win each of them, and that player may be you with some luck in playing of course!
£1,000 Priority Mini Freeroll – You are going to be able to take part in the Priority Mini Freeroll poker tournament on Tuesday 14th June 2016 at 8:30pm. To register for this tournament you will find the respiration process is open and available the day before, so do make sure that you register as soon as you possible can do to secure your place in this freeroll tournament!
£2,000 Priority Main Freeroll – If you do not manage to take part in the above freeroll poker tournament for you didn't pick up a cash prize in it then there is another one available and the is the slightly higher paying Priority Main Freeroll poker tournament.
To take part in this tournament which is being held on Tuesday 21st June 2016 at 8:30pm you will need to register your place in it any time from the day before, but much like the above freeroll make sure that you register nice and early so you do not miss out on your chance of winning that high valued cash prize.