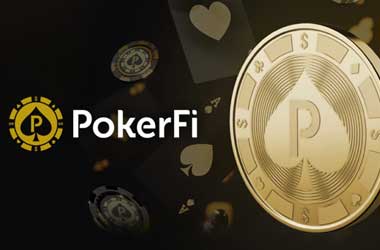 Summary
PokerFi is the brainchild of Brazilian poker pro Renato Maia
The new poker platform will venture into NFTs and the Metaverse
PokerFi will have a digital land auction on January 12
Two emerging technologies have recently taken the digital world by storm.
Non-fungible tokens (NFTs) have become increasingly popular since 2020.
Metaverse, a new term that popped up in 2021, has since been the talk of the town, with Facebook founder Mark Zuckerberg hailing it as the future of the internet.
Now, an online poker platform is aiming to shake up the market by bringing both the NFT and metaverse experience to poker players!
PokerFi is a new poker startup founded by Brazilian poker pro Renato Maia. The company is currently working on the development of its poker platform but already launched its own cryptocurrency in October 2021. The coin's price is currently valued at $0.0006. When the site officially goes live, the players may use the PokerFi coin to play games on the platform.
PokerFi won't be the first to offer crypto transactions to players. In recent years, several sites have integrated cryptocurrencies into their platform. Virtue Poker for example has a solid line-up of ambassadors which include top poker pros Phil Ivey, Brian Rast, and Dan Colman.
PokerFi Joins Metaverse, NFT Craze
Maia's plans for the site do not end at simply accepting crypto payments and creating a gaming platform. PokerFi will offer NFTs and will also be joining the metaverse!
PokerFi will launch its own digital land auction on January 12, where people can buy a land and build their own digital casinos.
The landowners can profit from it by selling or renting out the casino or running it as a business where people can enjoy and play games including poker. PokerFi will be selling virtual assets, such as the company's logo and images of players in NFT format, and the PokerFi coin will be in use for all sale transactions. All PokerFi NFT owners will also earn a portion of the platform's profit.
In the PokerFi Metaverse, landowners can also have an ad space so they can promote their brand to the users. It's still too early to tell whether Maia and PokerFi will ultimately achieve their goals, the company will certainly be among the first in online poker to integrate NFTs and create a space in the metaverse.