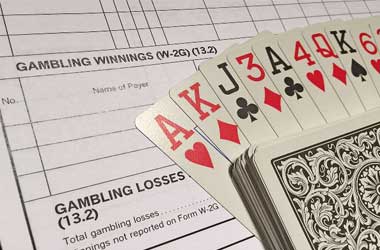 European poker players, especially players in Spain have become uneasy as reports surfaced of the Spanish tax authorities targeting poker players yet again. Just as the PokerStars European Poker Tour Barcelona is about to commence, poker pro Hossein Ensan stated that Spain's taxman is coming after him claiming that he owes around €235,000 in unpaid taxes.
Ensan and two other players were the last three standing at the EPT Barcelona Main Event in 2014. Ensan, a resident of Germany, cut a deal with the other two players and walked away with €652,667. Upon returning to Germany, he consulted with the tax office and everything seemed OK.
Then, out of the blue, Spanish tax authorities presented Ensan with a bill for outstanding taxes owed on his EPT Barcelona winnings. To deal with this, Ensan has hired an expert and intends to fight the ruling. It is interesting to note that Andre Lettau who is also a German resident and was among the three finalists at the same EPT Barcelona Main Event is not in the Spanish taxman's cross-hairs as of now. Lettau finished with €794,058 and surprising does not have to pay any additional taxes unlike Ensan.
Going After Old Poker Winnings Is "Scary"
This is not the first instance that Spanish tax authorities have woken up from their sleep and gone after poker players to get them to pay taxes on past winnings. Francisco Vallejo Pons went public with his story about the tax department wanting a cut of the $1 million that he'd won online a few years ago. He claimed that he never cashed out any money and that he actually lost it all. The Spanish government seized all of his savings and are still seeking more money out of him.
Patrick Leonard said that Spain going after past poker winnings is scary. According to Leonard, it is not just Spain who is targeting poker players but French, Dutch, German, and Italian players have also been given notices to pay up.
Strict Tax Laws
The Spanish tax system is one of the harshest in the world. A double taxation pact doesn't apply there as it does in most other countries. This means that it doesn't matter to the Spanish tax authorities if people like Ensan pay their taxes in their home country, they still must settle up with Spain. This has obvious implications for those who will be competing at the upcoming PokerStars European Poker Tour Barcelona. Those who win cash prizes will need to be aware that a good chunk of their winnings could be destined to end up in the Spanish taxman's coffers. This could also have a negative impact on the popular annual event as well.