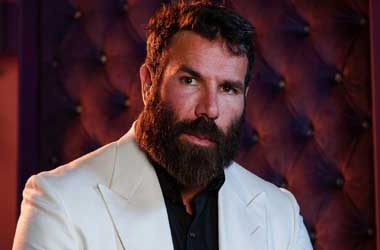 Summary
GGPoker has completely wiped Bilzerian's image and name from its website
Bilzerian's signing in December 2020 was widely criticized within the poker community
The 41-year-old has always courted controversy for how he treats women
Controversial internet figure Dan Bilzerian is no longer a GGPoker ambassador.
The operator has apparently severed ties with the self-proclaimed "King of Instagram" as his name and image were completely removed from the website on March 8, while the world was celebrating International Women's Day.
GGPoker signed Bilzerian as a brand ambassador back in December 2020. The signing was met with widespread criticism as Bilzerian has made a name for himself as a notorious misogynist and sexist.
Despite getting a lot of flak for adding Bilzerian to its roster of ambassadors, GGPoker stood by its decision and celebrated Bilzerian's signing via a $100,000 freeroll which took place on the controversial playboy's 40th birthday on December 7, 2020.
Bilzerian went on to become the face of GGPoker's new game Battle Royale: Sit & Go Survival which launched in June 2021.
Notorious Misogynist
Bilzerian often displays his eccentric and luxurious lifestyle on social media, boasting of his expensive car collection and other luxury possessions, partying at the hottest and most popular nightclubs, rubbing shoulders with wealthy celebrities, and spending millions in his gambling ventures, including poker. But what truly makes him a divisive figure is his negative attitude and behavior towards women.
He is infamous for objectifying women on a mainstream platform; he physically assaulted women on multiple occasions and would spit sexist remarks against them.
That's why it came as no surprise that GGPoker's decision to sign Bilzerian did not sit well with the poker community, especially the female players, with many considering it as a totally wrong move.
Did Bilzerian Contribute to GGPoker's Growth?
Perhaps GGPoker was looking at Bilzerian's massive following on social media (he has more than 32 million followers on Instagram alone) when it made the decision to welcome him to the team. Whether or not GGPoker actually benefited from that is largely unknown, though the operator claimed that its player base grew by thousands after it signed Bilzerian.
Throughout his stint as a brand ambassador, Bilzerian hasn't really been active in promoting the site. He made mention of the site in his Instagram stories and took part in a live event wearing the GGPoker patch, but that's it.
GGPoker's recent decision to distance itself from Bilzerian will be welcomed by the poker community and the women advocates in particular. The operator has yet to issue a statement on the matter.