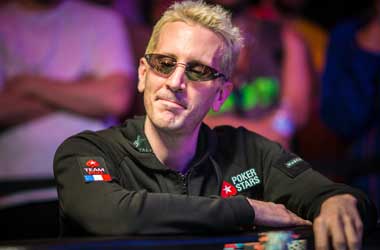 Team PokerStars Pro had the best stable of brand ambassadors for a number of years.
The brand ambassadors are some of the biggest names in the game which includes the likes of Daniel Negreanu, Chris Moneymaker, Liv Boeree and Jason Somerville.
During the last couple of months, some of these top players from Team PokerStars Pro have decided to part ways. Vanessa Selbst, Jason Mercier and Felipe Ramos decided to leave PokerStars towards the end of 2017.
Selbst decided that the travel was too much for her at this point of her life and decided to quit playing professional poker and take up a career as a hedge fund trader while Mercier followed a similar vein as he wanted to spend more time with his wife and new born son.
Now French poker pro Bertrand Grospellier who is often referred to as 'ElkY' has announced that he will no longer be a member of Team PokerStars Pro. The news comes as a surprise as Grospellier has been a PokerStars brand ambassador for the last 11.5-years and no specific reason was given for the two parting ways. However one can read into the cryptic tweets sent out by Grospellier.
— ElkY (@elkypoker) January 27, 2018
Grospellier is one of the most recognizable names in the poker world. The French pro's long and successful career will most certainly see him being nominated for a slot in the Poker Hall of Fame. His live earnings are currently at $13.5 million, which makes him France's most profitable player of all time.
Besides his monetary earnings, he is one of the few players to have earned the coveted Triple Crown in poker. This means having titles in the World Poker Tour, the World Series of Poker and the European Poker Tour. He did this back in 2011. Only eight people have ever achieved this. Many poker analysts expect Grospellier to be inducted in the Poker Hall of Fame in 2021.