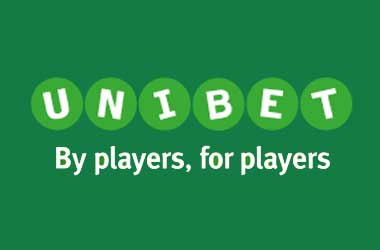 While the COVID-19 lockdown brought several businesses to their knees, it also paved the way for other industries to flourish, one of them being online poker. In fact, the second quarter of 2020 generated record revenues for online operators, setting a positive trend for the months ahead, mainly thanks to a recent surge in online traffic which saw online poker sites recording new monthly highs, including the Kindred-owned Unibet Poker.
Unibet Poker's revenue for Q2 of 2020 sat at nearly £10 million ($12.7 million), with its regional operations also reporting a record increase in earnings for April. The figures represent a significant growth for the brand which has been operating as a standalone site since 2013.
The figures recorded by Unibet Poker for Q2 brought Kindred Group's overall earnings for that quarter to £235 million ($299 million), a year-on-year increase of 4%. Kindred Group's CEO Henrik Tjärnström said the new revenue highs come as a result of the company's continuing efforts to put in place sustainable business practices and policies across regulated markets.
Kindred Group
On July 24, Tjärnström said the current trend in online poker means it's slowly heading back to its glory days, with players now transitioning to the virtual felts to reduce the risk of contracting the deadly coronavirus.
Online Poker Remains Popular
Since mid-March when lockdowns forced the closure of casinos and many other land-based gaming establishments, online poker enjoyed a boost in revenue, in contrast to other gaming verticals like sports betting. While the pandemic has had a negative impact on Kindred's sports betting operations, online poker has been there to plug the gap.
For Unibet Poker, the latest figures also reflect its strength as an independent platform. When it decided to cut ties with its former home network iPoker back in 2013, Unibet Poker has focused more on the casual players and how to bring back the fun into the game.
The brand has grown stronger with each passing year and has managed to exceed expectations and keep pace with competition, unlike other standalone sites like TonyBet Poker which was forced to fold permanently on July 20.
Over the years, online poker has been stuck on the backburner as operators invest in other gambling verticals, such as sports betting. However, the game has remained popular and the latest resurgence is a testament to that fact.