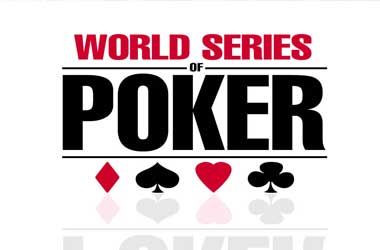 The World Series of Poker (WSOP) is the biggest and most popular brand name when it comes to the game of poker. When the WSOP decides to make a change to its policies and formats, poker players from all over the world pay attention because they usually end up playing these WSOP events. Players also realize the other poker brands often follow in the footsteps of the WSOP and hence keep a close watch on policy changes.
The WSOP recent announced that it will be adding a shot click and big blind antes to high stake events at the 2018 WSOP. This change was announced on Twitter by WSOP Social Media manager Kevin Mathers and will be the first time that the WSOP implements both of these changes at its flagship WSOP annual event.
Mathers' announcement also made it clear that this move only affected high stake events. The events that will be impacted will be the $1 million buy-in One Drop, the $50,000 buy-in No-Limit Hold'em High Roller and the $100,000 No-Limit Hold'em High Roller. The WSOP will experiment with these changes and based on its success will decide if it can be rolled out across more events.
ICYMI, @WSOP posted structure sheets for all events at https://t.co/EFPazDTuMT

Notes:
50k/100k/1M events have BB ante & shot clock
Day 1 dinner breaks 75 minutes
Extended late reg into Day 2 for Marathon, 5k/10k events (except Main Event)

— Kevin Mathers (@Kevmath) January 27, 2018
The big blind ante is a major driver of a lot of the action in the later parts of a tournament. Normally, the incentive to wager is done by the big blind and small blind bets. Antes are usually paid by the entire table, but a big blind ante turns this on its head. For this particular version of antes, it is the current big blind who puts up the ante for the entire table. This makes the game a lot faster and can potentially lead to faster games as the larger hit on player stacks add up.
Another addition is that of the shot clock. This is essentially a time limit on a player's move. Usually set for 30 seconds, players will have to make their decision by the time it runs out. Some tournaments usually give players time bank cards that they can use to increase their time by 30 to 60 seconds. By the time the shot clock runs out, a player needs to make their call or their hand is dead. This format can put a lot of pressure on players, but it makes for really fast games as it stops players from being paralyzed in their analysis.