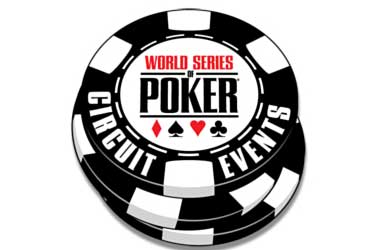 The World Series of Poker (WSOP) is arguably the biggest and most popular brand in the global poker industry and the annual WSOP which takes place in Las Vegas each year is considered to be the top poker tournament in the world.
Just about every poker player, both professional and amateur want to play at the WSOP at least once in their life.
However that isn't possible for everyone and as a result, the WSOP has expanded its presence with its WSOP International Circuit Tour. This has allowed players from all over the world to get the opportunity to participate in a branded WSOP tournament.
For 2018, the first stop of the WSOP International Circuit will be in Morocco. Casino de Marrakech will be hosting the WSOPC once again.
Casino De Marrakech
This will be the fourth consecutive year that Casino de Marrakech is hosting the WSOPC. The tournament will take place towards the end of Jan and will run from the 19th to the 28th. The week of poker festivities will be headlined by 10 WSOP gold-ring events. Each of these events will be awarding the winner with a WSOP championship gold ring. Though the WSOP gold bracelet is the standard for bragging rights in the poker world, these championship rings will still be on the win list of poker players.
The highlight of WSOP Morocco will be the Main Event which has a 15,000 MAD buy-in which is the equivalent of €1,350. The Main Event will kick off with two opening flights on January 25 and 26. Players will start with 30,000 chips and blinds will increase every 45 minutes. If a player gets knocked out, they can always buy-in to the Main Event again as long as they have the money. To those who survive the opening flights with their chips intact, Day 2 of the Main Event will provide them deeper play as the blinds will increase every 75 minutes. The final day on the 28th will feature 90-minute blind increases, slowing the game down even further.
Last year's 2017 Main Event in Morocco was a wild ride as 511 entrants battled it out for the top spot. Poker pro Ricardo Manquant who won the Main Event in 2015 tried to repeat his feat in 2016 but could only manage a 9th place finish. The Main Event was won by poker pro Arron Fletcher who took home the equivalent of €130,755 and a prestigious WSOPC gold ring.