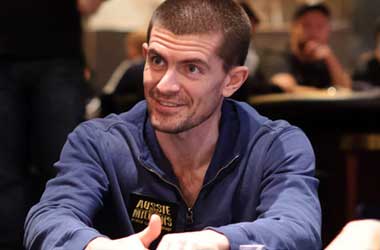 For many people, Gus Hansen was one of the faces of poker back in the late 2000s. Originally a competitive backgammon and tennis player, he managed to develop a taste for poker. He soon turned this into a full time career in 1997.
The Danish poker pro has won several World Poker Tour titles and one World Series of Poker bracelet.
One of his crowning moments was when he won the 2007 Aussie Millions Event. He brought home a cool million and a half from that event, beating a field of over 747 players.
This, combined with his previous wins turned him into one of the best poker players in the world. Hansen leveraged his poker success and in 2008 documented his poker journey in his autobiographical account of the tournament, 'Every Hand Revealed'.
After his book was published, Hansen's poker career seemed to go downhill pretty fast while his losses kept increasing very fast. The poker pro believes that his book was one of the main reasons why he witnessed a decline in his poker career. The book was a poker hand-by-hand breakdown of the Aussie Millions tournament and he claims that it gave people a glimpse into how his mind works while playing.
Hansen has played a lot of online poker mainly on Full Tilt and has made headlines for his losses rather than his wins. He believes his poor performance was due to the fact that his book gave away his strategy and competing players were a bit harder to bluff. He also admits to having Full Tilt issues and not adapting to the higher skill level that the poker boom fostered.
Hansen has had a particularly bad downswing since 2008. An avid online poker player, he has managed to rack up more than $20 million in losses. This bad string of losses also translated into offline games, too. He has not won any major tournament since 2014, partly because he does not play as much as he used to.
Hansen is trying to get back into the swing of things though. He recently put in an appearance at the Bellagio in Las Vegas for the December WPT Five Diamond World Poker Classic. Though he did not win, he is confident that his game is heading in the right direction. Hansen is thinking about being more active on the poker circuit in 2018.