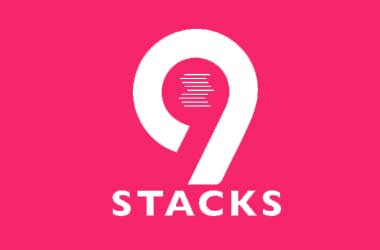 Delhi online gaming start-up 9Stacks received good news this week as it received over $1.55 million in funding from a variety of angel investors. Some of them were big names in the Indian business world like Swati Gupta, the founder of IndustryBuying, Purnima Khandelwal, the founder of INI Farms, and Maheshwer Peri, the founder of Careers360.
9Stacks plans to put all of the investment to good use by developing its software platform. The company is also planning to expand their product development and design teams. This dovetails into their proposed strategy for further expansion into the Indian online gaming market.
Recently, 9Stacks has been focusing on its poker content, hoping to develop the poker skills of budding players in India. With the latest infusion of cash, they plan to go head-to-head in the Indian online poker scene and challenge some of the top players in the market. This is going to be a tough challenge for 9Stacks with established players like Adda52 and PokerStars already in the game.
Sudhir Kamath, CEO and co-founder of 9Stacks, states that the company hopes to become competitive by providing players with an interface that is user friendly, as well as a seamless system that allows players to make seamless deposits and withdrawals. 9Stacks has grown quickly since its founding in April 2017. It has a presence in online rummy and online fantasy leagues alongside its poker offerings. Players from over 24 Indian states can already play and wager on its current platform and, with this latest investment there will be a bigger expansion push in the future.
The large amount of funding that 9Stacks received is just a sign of the times for the Indian online gambling scene. With the increased penetration of the internet and the rising usage of smartphones, the Indian market is quickly becoming a lucrative one for online and mobile gaming operators. Analysts estimate that currently 13% of the world's mobile gaming population is from India.
Investors are paying attention to the Indian market and are looking to acquire a piece of the pie. Canadian based Clairvest group bought a majority stake in the Ace2Three online gaming portal last year, giving them access to over eight million users. The Indian online poker market is estimated to worth around $60 million and online gaming operators are looking to capture as much of the market as they possibly can.