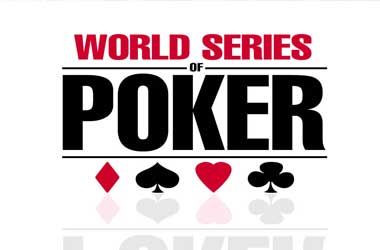 The World Series of Poker (WSOP) confirmed that it will introduce a shot clock and big blind antes at the 2018 WSOP which takes place at the Rio in Las Vegas, Nevada.
The WSOP made the announcement this week and stated that this will apply to all high-roller events held during the month and a half long tournament.
The news does not come as a surprise to the poker playing world as a number of poker tournaments including the World Poker Tour (WPT) has experimented with big blind antes and shot clocks during the last couple of years to speed up the pace of the game and make it more interesting for both players and viewers.
The WSOP will keep a close watch on how these high stake events at the 2018 WSOP pan out and also pay attention to player feedback. If it turns out to be successful, the WSOP will most likely start using the same strategy across multiple events. Should the WSOP decide to proceed with this strategy, it will not be long before other poker tournaments start following a similar strategy.
Howcast
Most high stake poker players such as Daniel Negreanu and Phil Hellmuth are happy with the move as they no longer have to worry about the pace of the game and will be happy with the fact that more hands will be played at the table. However not everyone is happy with the proposed changes.
One such player is Allen Kessler who says tournament organizers are still debating the process of these big blind antes. One of the concerns is when a player is short stacked and needs to pay the big blind ante, do they pay the big blind first or the ante. There are differences of opinion to what should be done first.
Paul Campbell, the poker tournament director at the ARIA was one of the first tournament directors to implement a consolidated ante. The WSOP is set to adopt the same format that ARIA uses for big blind antes.
In a statement, Campbell said
Theoretically, I actually prefer ante first as it's more mathematically and logically 'correct. The high rollers wanted this change, so we accommodated. These are the types of players who understand the ramifications and in my opinion believe that in practice, it's better, even if slightly flawed