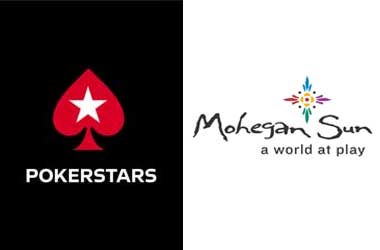 Connecticut legalized online poker in May 2021 after Governor Ned Lamont signed into law HB 6451. However, there are still no active online poker sites operating in the US state.
Connecticut is home to a population of just 3.6 million. The relatively small market explains why the state is struggling to attract operators, but with interstate deals now in sight, the wait could be over soon for local players.
Based on latest developments, PokerStars could become the first online poker site to go live in the state.
The Mohegan Sun Casino in Connecticut, operated by the Mohegan Tribe, recently announced that it will likely bring online poker into Connecticut through its partnership with FanDuel.
FanDuel doesn't have a poker app as its operations are mainly focused on sports betting, but this won't be an issue because FanDuel and online poker giant PokerStars are sister companies operating under Flutter Entertainment, according to Rich Roberts, president of Mohegan Digital, the digital gaming division of Mohegan Sun's parent company Mohegan Gaming & Entertainment.
Roberts added that PokerStars' existing relationship with the Mohegan Tribe through its operations in New Jersey will help strengthen the prospect of forming a similar partnership in Connecticut.
PokerStars operates in NJ with Resorts Casino as its partner. The property is also owned by the Mohegan Tribe. The online poker site is also currently active in Michigan and Pennsylvania.
Roberts said that while sports betting is their main focus at the moment, online poker won't be put on the back burner, especially with the latest progress in relation to the Wire Act case.
Connecticut Set to Benefit from Interstate Deals
Connecticut's regulated online gaming market will begin to develop as soon as interstate deals come into play. In terms of online poker, CT is expected to take part in multi-state agreements, and when that happens, the state will start to attract operators as they will now be able to merge their player pools across state lines. Shared liquidity deals will allow online poker sites such as PokerStars CT to flourish.
With ongoing speculations of a FanDuel spinoff, Mohegan Sun could ultimately work with the operator to offer sports betting in CT, while at the same time run online poker games via the PokerStars app. The details aren't very clear at the moment, but Roberts' comments provide hints of a potential partnership between the Mohegan Sun and PokerStars.