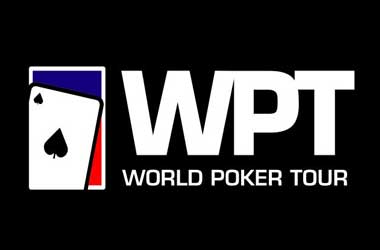 The World Poker Tour (WPT) has successfully been acquired by Element Partners, LLC, after final approval of the sale was granted during separate shareholder votes conducted by Allied Esports Entertainment, Inc, and Ourgame International Holdings, Ltd.
It wasn't a smooth-sailing process for everyone involved in the WPT sale. Element Partners initially offered to buy the WPT for $78.25 million. When the deal was about to be completed in late January 2021, gaming and betting company Bally's Corporation entered the picture, triggering a bidding war. Bally's latest bid of $100 million was ultimately outpaced by Element when it upped the ante to $105 million in March.
Approval of the sale was delayed for several weeks after an internal conflict within Ourgame's boardroom erupted over how the company would distribute its share of the WPT sale proceeds. This led to the ouster of three of the company's board members, who later attempted to pull off a corporate coup but ultimately failed. All of these led to further delays in finalizing the WPT sale.
Ourgame still controls almost half of Allied Esports, and final approval could not be granted without a vote from Ourgame. On June 28, the company finally gave the nod to the sale, but it was still a tight vote, with the proposal passing by a 54.4% to 45.6% margin.
The three former board members' demand to funnel majority of the sale's proceeds to a struggling company named Irena Group, for which they themselves serve as executives, was ultimately defeated, and now the funds will instead be used for Ourgame's other business interests.
Following Ourgame's approval of the WPT sale, Allied Esports proceeded to conduct its own vote through a video conference facilitated by the company's CEO Frank Ng. Allied shareholders yet to cast their vote via proxy all took part in the six-minute video conference and quickly approved the sale.
Element Becomes WPT's New Owner
Element Partners, a private growth equity fund founded in Pennsylvania, now becomes the new owner of the WPT brand and its assets. Little is known about the company except that it is focused on investing in major industrial markets, including energy, manufacturing, transportation, water, food, and agriculture, as stated on its website.
Meanwhile, the WPT has continued to change hands. The brand launched in 2002 and was first sold to PartyGaming in 2009. Two years later, PartyGaming merged with bwin Interactive Entertainment to form bwin.party Digital Entertainment. The WPT was then acquired by Ourgame in 2015, and in late 2018, it was sold to Black Ridge Acquisition Corp, now known as Allied Esports Entertainment.