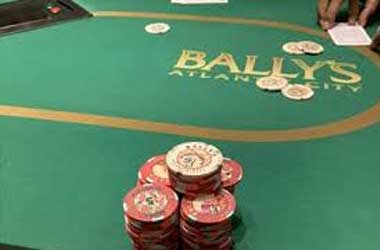 The upcoming World Series of Poker (WSOP) live festival this fall could mark the final time that the Rio All-Suite Hotel & Casino will play host to the prestigious event.
There have been rumors circulating on social media that the WSOP will move to Bally's, another popular casino hotel on the Las Vegas Strip.
Speculations about the WSOP leaving The Rio began to surface back in September 2019 when the property was acquired by American real estate company Imperial Companies under a $516.3 million deal. While Caesars decided to sell the casino, it has retained ownership of the WSOP brand.
During that time, it was rumored that the WSOP would transfer to a new home in 2020, but WSOP's VP of Corporate Communications Seth Palansky dispelled those hearsays, saying The Rio would continue to host the festival.
A live WSOP festival was dropped in 2020 due to the coronavirus pandemic, but Palansky went on to confirm that the 2021 WSOP would still take place at The Rio. Indeed, the live festival is set to return to The Rio this September, but will the WSOP finally move to a new home from 2022 and beyond?
If ongoing rumors are to be believed, the WSOP will transfer to Bally's starting next year. The news first broke following a Facebook update posted by the Valley National 8-Ball League Association (VNEA). VNEA, one of the world's largest amateur pool leagues, has been holding its annual championships at Bally's.
However, in a Facebook post on July 15, the association confirmed that it's long-term contract with Bally's was suddenly cancelled as the WSOP will transfer from Rio to Bally's in 2022 and beyond. As a result, the VNEA World Championships will take place at the Westgate Las Vegas, its new home beginning 2022.
The WSOP has yet to issue any comment on the news.
What's Next for Rio?
Following Rio's sale to Imperial Companies in 2019, Caesars continued to operate the casino for a further two years as part of a lease-back agreement, with Caesars paying $45 million in rent per year. Imperial Companies could have decided to extend the lease for another year, but as it currently stands, the relationship between Caesars and The Rio has finally ended as the Las Vegas casino will now become a Hyatt Regency hotel.
The Rio's hotel rooms and public amenities such as its gaming, food and beverage, retail, spa and fitness areas will undergo extensive renovation and redevelopment. One of its towers will transform into a Hyatt Regency Hotel with 1,501 rooms, as confirmed in a press release from Hyatt in March 2021.