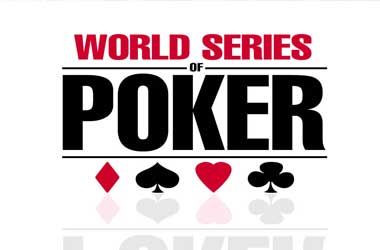 The World Series of Poker (WSOP) released their official schedule for the 2021 WSOP which takes place from 30 Sep to 22 Nov, 2021 at the Rio in Las Vegas, Nevada.
The WSOP confirmed that there will be 88 bracelet events but no online bracelet events. The schedule includes a nice mix of traditional poker events and some new ones.
The WSOP live poker tournament generally starts in May every year and ends up in July with the final table taking place in November. However, the WSOP had to cancel the usual schedule in 2020 and 2021 due to the COVID-19 threat.
The WSOP decided to reschedule the live poker tournament towards the end of the year as the Rio and event organizers are expected to be better prepared to pull off such a massive poker tournament with COVID-19 still lurking around. The WSOP released its schedule well in advance to enable poker players in America and around the world to plan accordingly as the WSOP attracts players from all over the world.
A poll was recently carried out on Twitter to see if poker players like the 2021 WSOP schedule or they hated it. The Twitter poll was posted by Kevin Mathers who has just over 36,000 followers on the social media platform.
POLL: Your first thoughts of the 2021 WSOP schedule?

— Kevin Mathers (@Kevmath) June 15, 2021
The poll results showed that 54.7 percent of all voters were happy with the 2021 WSOP schedule, 41.6 percent voted Meh which is chat language for don't really care or not interested and only 3.7 percent said they hated the summer schedule. The fact that the majority of voters loved the schedule does not come as a surprise as the WSOP has done a good job in putting together a nice blend of low stakes, mid-stakes and high stakes poker events.
Top Poker Events To Play
A number of the classic WSOP events are present on this year's schedule including the $10,000 WSOP Main Event. Some of the other exciting events include the $50,000 Poker Players Championship, the $100,000 High roller No-Limit Hold'em, the $1,000 Ladies No-Limit Hold'em Championship and the $1,500 Millionaire Maker.
The WSOP said that after the cancellation of the 2020 WSOP live poker tour, it is expecting a huge turnout at the 2021 WSOP. To get access to the full list of events at the 2021 WSOP, check out the official WSOP.com website.