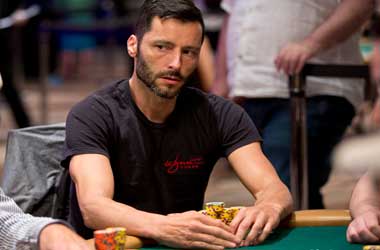 The United States has arguably the highest number of professional poker players who have made a name for themselves on the global poker circuit. Canada hasn't done too badly when it comes to the poker market as some of the top pros in the industry have Canadian roots. There is no bigger name on the poker circuit than Canadian Daniel Negreanu.
Negreanu has been the number one Canadian poker pro for a number of years but new poker pros in Canada are beginning to step up their game and get recognized for their accomplishments. Paul "Bicycle" Sokoloff is one of the younger poker pros who is now making a name for himself.
Before we look at what Sokoloff has done in recent times, we got to take a look at Negreanu so we can see why he is Canada's top poker pro.
Negreanu burst onto the world poker scene in the 1990s and, by 1997 had earned himself the reputation of being one of the world's top poker players. Over the last two decades, the Canadian has consolidated his reputation as one of the all-time greats and entered the illustrious Poker Hall of Fame. He has accumulated over $35 million in career prize money and heads Canada's all-time money list as well as the world's all-time money list.
Paul "Bicycle" Sokoloff first burst on to the scene during the 2014-2015 WSOP Circuit season. He did this by cashing in 23 times, which beat the previous record for the most cash-ins during a season. The previous record was back in 2012 which was for 18 cash-ins. Sokoloff played poker for years in underground clubs in Toronto and slowly worked his way up to the WSOP circuits in the early 2000s.
After years of developing his skills, Sokoloff has managed to become Canada's cashiest player in 2017. According to the data collected by Hendon Mob, Sokoloff has the most in-the-money finishes for 2017.
The total amount of money he managed to earn in 2017 was close to $170,000, which included 42 in-the- money finishes. This is some accomplishment for the Canadian poker pro who beat his WSOP Circuit record of 23 cash-ins.
Sokoloff's best cash-in for 2017 was C$51,500 when he finished 2nd place in a C$1,500 No-Limit Hold'em Main Event in Calgary. This was an event sponsored by Winter Super Stack and had around 250 players battling it out. Besides this year's cash-ins, Sokoloff has a current bankroll of nearly a million dollars, with his best cash-in being $183,784. This puts him at the 84th spot on the Canada All-Time Money List.