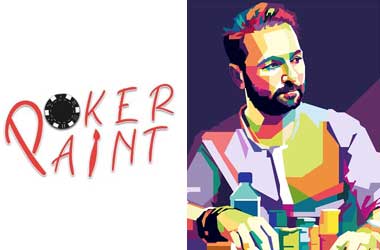 The global poker community was made aware of an on-going tussle between a user called "PokerPaint" and a number of prominent poker photographers in the industry such as Hayley Hochstetter, Danny Maxwell and Joe Giron.
One of the reasons why this is getting attention is because Daniel Negreanu highlighted what was going on by tweeting about it to his nearly 500,000 followers.
"PokerPaint" is reported to have contacted Hochstetter in June 2021 to ask her if he could use one of her images. He got a negative response but that did not stop him from using the image a month later.
"PokerPaint" used the image after making a number of modifications and adding some special filters to it.
For those not following the latest poker drama. PokerPaint dude stealing property from poker photographers and then selling them without permission.

We should all stand behind the poker photographers on this one. They work hard, and it's shitty. https://t.co/Z9Raq6Dbh5

— Daniel Negreanu (@RealKidPoker) September 25, 2021
We don't know who the person is behind the "PokerPaint" username but some suggest that it could be poker player Brett Butz. As of now Butz has declined to comment if he is the person behind the username. "PokerPaint" would later go on to take images from a number of poker photographers and do the same thing. However, he did not ask for permission from a number of photographers like he did with Hochstetter.
Even though "PokerPaint" has added his own twist to the photos, it is very clear that the source image still belongs to the original photographer.
"PokerPaint" Selling Them On OpenSea
"PokerPaint" has edited pictures of a number of high rollers including Jason Koon, Phil Hellmuth, Dan Bilzerian, Phil Galfond and Dan Cates. He has turned them into NFT Collectibles and is currently selling them on the OpenSea platform. This is the biggest digital marketplace in the world where cryptocurrencies such as Bitcoin are used to buy and sell digital art and other electronic products.
One of the digitally touched up photos of Jason Koon is selling for $1,500 on OpenSea and "PokerPaint" has already sold a number of pictures. The original photographers are not happy to see "PokerPaint" take their images, tweak them and then make money on OpenSea.
They have called him out for stealing their work and selling it as if it was his own. Daniel Negreanu has also accused "PokerPaint" of stealing someone else's work and sell it without permission.
"PokerPaint" released a statement which said he wasn't aware of copyright laws and would take down all images that had a complaint against it while he cleared things up with his legal team.
— PokerPaint (@PokerPaint) September 27, 2021