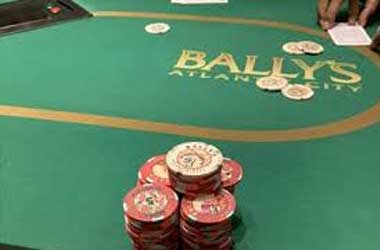 Summary
Bally's sits at a property originally occupied by the original MGM Grand
The casino was established in 1986 and has become a well-known budget hotel on the Strip
The WSOP transfers to Bally's this year and returns to its roots with the casino being rebranded as Horseshoe
Bally's, the old-school resort located on The Strip which now serves as the new home of the World Series of Poker (WSOP).
The resort will soon have a new name as it will be rebranded as Horseshoe this spring and will undergo a series of renovations which will include a new-look exterior and new entertainment and food & beverage areas, according to a press release from Caesars.
2021 marked the last time that the WSOP is held at the Rio All-Suite Hotel and Casino, which played host to the festival for 16 long years. Interestingly, the WSOP's original home was the Binion's Horseshoe located in downtown Vegas. The casino was founded by American gambling icon Benny Binion, a convicted murderer who had an extensive criminal background dating back to 1924.
Binion's Horseshoe was then taken over by Benny's sons Jack and Ted in 2004 after he was banned from running a casino in Nevada because of his felony convictions.
Jack founded the WSOP in 1970 and the early years of the festival were spent at Binion's Horseshoe before the casino, alongside the WSOP, were acquired by Harrah's (now Caesars) in 2004. The WSOP then moved to the Rio in 2005 and Binion's Horseshoe was renamed Binion's Gambling Hall and Hotel.
The 2022 WSOP will take place at Bally's and Paris and will get underway on May 29, with actor Vince Vaughn acting as Master of Ceremonies. Bally's will sport the classic sophisticated look of the Horseshoe brand once renovations are completed. Caesars will release more details of the rebranding in the weeks ahead.
Bally's Early Years
Bally's roots can be traced back to 1986 when a Strip property previously occupied by the original MGM Grand was acquired by gaming company Bally Manufacturing. MGM Grand was hit by a disastrous fire in 1973 and reopened a year after following major renovations. It eventually transferred to a new location south of the Strip.
The casino was renamed Bally's and has since become one of the leading budget hotels on the Las Vegas Strip. The property came under the ownership of Caesars Entertainment (previously Harrah's Entertainment) in 2005. The entertainment giant purchased Bally's, alongside the other casino located right next to it, Paris.