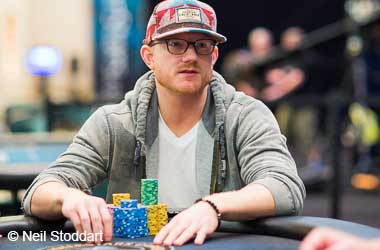 The Triton Poker Series has claimed the title to being the most popular high stakes poker tournament in the world. There were a total of 6 events scheduled for the first leg of the 2019 Triton Poker Series which is currently taking place at the Landing Casino in Jeju Island, South Korea.
Jason Koon who has won more money playing short deck poker events that any other poker player was keen to stamp his market on the Triton Poker Series and he did not disappoint. Short deck poker is a format where the game is played with just 36 cards and not the regular 52 cards. The format has become very popular, especially with high stakes poker pros in recent times.  
Koon took part in Event number 5 which was the HK $1,000,000 Short-Deck Ante-Only and came out on top to win a cool $2.84 million dollars for his first place event.
Triton Poker
The Short-Deck Ante-Only event saw a total of 81 registrations with 37 unique entries and an additional 44 re-entries. The HKD 1,000,000 buy-in worked out to around $127,000 in USD and Koon was confident going into the event that he would do well given his dominance in short deck poker.
The West Virginia poker pro who had accumulated over $3.5 million in short deck poker events had to battle a number of top poker pros including John Juanda and Paul Phua.
Luck And Focus – Main Factors For Success
Jason Koon showed his experience at short deck poker by making the final table. In the end, it was only Malaysian high stakes poker pro Paul Phua who was standing in his way but Koon was determined not to be stopped. Koon was prepared for Phua and credited his powers of concentration as well as luck to helping him beat Phua and finish first.
Phua took home $2,025,607 for his second place finish and Russian poker pro Furkat Rakhimov took home $1,330,021 for finishing in third place.
This win now firmly puts Koon on top of the short deck poker mountain with a total of $6.3 million in prize money. The win also boosts his overall prize money to nearly $27 million and puts him in 9th place on the All Time Money list.
The next stop for the Triton Poker High Roller series will be at Montenegro and will run from May 4 to 16.