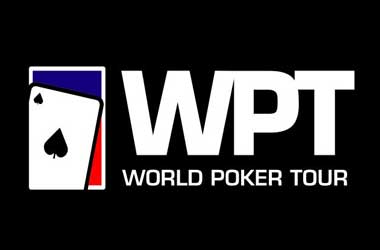 The World Poker Tour (WPT) is into its 17th season and will be experimenting this week with the idea of delayed final tables. Players and the poker community have shared their views on the company's decision to adopt a delayed final table approach.
The decision to move WPT's televised final tables to the HyperX Esports Arena at Luxor Hotel & Casino in Las Vegas was announced in May 2018, with the six surviving players battling it out at a later date. The final tables for three events started on March 11 and will conclude on March 13 with a winner being announced on each of these three days.  
The World Series of Poker (WSOP) had its own delayed final table format which ran for nine long years. The November Nine era finally came to an end in 2017, and WSOP has since returned to final table live coverage, in partnership with ESPN and Poker Central.
A number of poker players have shared their thoughts on WPT's new format, with all-time WPT leader Darren Elias saying he is not in favour of delayed final tables. Last summer, Elias said players should remain as they are from start to finish. After making the final table as the chip leader at the L.A. Poker Classic, Elias will join 17 other players as the first ones to experience the new format. Elias is hoping to clinch his fifth WPT title.
Two other players, Shannon Shorr who is one of the finalists at the WPT Gardens Poker Championship, and Ian O'Hara who is among the top six players of the WPT Borgata Winter Poker Open, also gave their views on the new format. Both players share the same sentiment that delayed final tables make players wait a long time, affecting their performance.
O'Hara also laid out some advantages, such as giving family and friends the opportunity to watch the game due to the delayed schedule. The majority of the poker community appear to be against the delayed format as reflected on Twitter where some fans have been expressing their dislike of the new format.
Essential for Innovation
WPT President and CEO Adam Pliska recently shed some light on the reasons for the changes. He said the delayed final table format will give players the opportunity to enjoy WPT's $25 million state-of-the-art facility, providing them with a unique, top-tier gaming experience. It will also enable WPT to showcase their sponsors and put together an exceptional TV experience.
Pliska acknowledged though that the changes would mean additional travel burden for players coupled with extra costs. But he stressed that the changes are part of innovation, and therefore educated risk-taking is necessary.