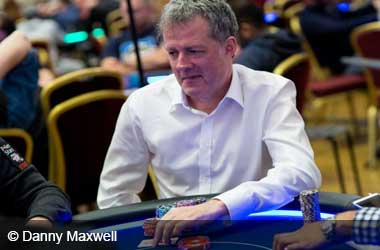 There are so many different medium and high stakes poker tournaments taking place around the world that it is very possible to bank 6 figures each year on a consistent basis.
Top high stakes poker pros like Justin Bonomo and Fedor Holz have shown that you can make millions of dollars each year playing poker because of these lucrative poker tournaments.
However, thousands of amateur as well as professional poker players don't pay much attention to medium and high stakes poker simply because they don't have a bankroll that can afford the buy-in to these events.
They focus their attention on low stakes games and grind away month after month without ever having a big pay day.
Even if you don't have a big bankroll, there are ways for a smart poker player to win a seat at medium and high stakes poker games. One way to do this is to take advantage of satellite events that usually feed into most of these major poker tournaments. The buy-ins for a number of these satellite events start out with just a few cents, making it easy for just about every poker player to take part in.
Some poker players are aware that they can take part in these satellite events but avoid them because they know that they have to cross a number of different levels in order to qualify for the prize package. This dissuades them from taking a crack at satellite events.
Poker Satellite Strategy
Irish poker pro Dara O'Kearney has come out with a new poker book focusing on the power of satellite events. The co-host of the Chip Race, a popular poker podcast has put together some great strategies in his new book that will help poker players quickly navigate their way through satellite events and learn the art of winning consistently.
O'Kearney teamed up with Barry Carter and self-published 'Poker Satellite Strategy'. The book teaches players on they can use satellite events to book a seat at high stakes poker events as well as lucrative online poker events which generally have big buy-ins.
Dara O'Kearney has a lot of experience playing satellite events and has over $1 million in career prize money while Carter has worked together with Jared Tendler in the past to release two successful poker books in The Mental Game of Poker (1 and 2).