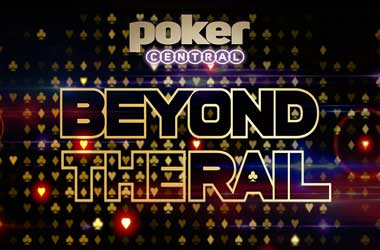 Poker players and enthusiasts have something interesting to look forward to as Poker Central has partnered with Primal NY to produce "Beyond the Rail", a special documentary series capturing the full scope of the 2018 World Series of Poker (WSOP) which ran from May 29 to July 17.
The biggest and most popular poker tournament in the world attracted thousands of players from all over the world, which included a number of celebrities. The new short-form series will feature top poker players who participated, as well as those working behind-the-scenes at the Rio Convention Center in Las Vegas, Nevada.
First Episode Features Antonio Esfandiari
The docuseries consists of eight episodes with the first one being made available for free on Poker Central's YouTube channel similar to the last series "Pokerography". Every episode features a certain personality working in the background throughout the event. The seven remaining episodes will be available via subscription on PokerGO.
In a statement, Sam Simmons, VP of content for Poker Central said
The 2018 World Series of Poker is behind us, but the entertainment continues as fans get more access to the tournament than ever before. Beyond the Rail shows poker enthusiasts the intricate work of poker producers, the day-to-day humanity of the players themselves, and the sheer heart that everyone involved puts into making WSOP an annual success.
Three-time WSOP winner Antonio Esfandiari is featured on Beyond the Rail's first episode. Some of the other personalities showcased in the series include 2018 Poker Hall of Fame inductee Mori Eskandani, Co-Executive Producer of WSOP Dan Gati, top online poker pro Chris Moorman, lead photographer Drew Amato, fitness trainer and food truck operator All American Dave, and Poker Central massage therapist and host Drea Renee.
Poker Central
Is This The Best Cast?
Critics were quick to point out that Poker Central had mixed a trick by not featuring anyone from the poker blogging community. The people who cover WSOP and bring the latest tournament updates to thousands of fans across the globe play a very important role in promoting the WSOP and they were left out completely. Not only were poker bloggers left out but so were poker dealers at the 2018 WSOP.
Maybe it's about time Poker Central review their casting choices and start to let go of poker legends as their main characters. There are still a lot of unsung heroes at WSOP who definitely deserve the limelight.