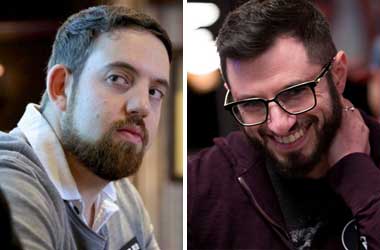 Things don't always go as planned. This was the case for Phil Galfond, after his heads-up PLO bout against online poker legend "Venividi1993" cost him an astonishing €900,000, with the challenge not even finished yet.
The massive loss prompted Galfond to postpone the match to allow time for him to contemplate whether to continue or just throw in the towel.
The Run It Once founder made the announced via his Twitter account and said he would ultimately make a decision on March 1.
Galfond's lengthy note on Twitter caught the attention of Luke Schwartz, leading to another battle of words between both players.
Unfortunately, my downswing in the first #GalfondChallenge has very much continued.

I'm taking a step back to do some thinking. Here's an update, along with some more of my thoughts: pic.twitter.com/jIcN4Bc1Jz

— Phil Galfond (@PhilGalfond) February 11, 2020
Schwartz, who is well-known in the poker world not only for his poker abilities but also for his straightforward and "harsh" persona, did not hesitate to give Galfond some stick, saying the RIO founder should just accept the fact that his time is now over and should be graceful enough to accept defeat.
The English poker pro once again made reference to the "pigeon", washed-up nice guy Galfond and told him to just stop making excuses once and for all, and just wave the white flag. With 15 sessions down, there are six more pending between Galfond and Venividi1993. Galfond has put those six sessions on hold for $3,000 each, leading to an additional $18,000 in losses.
The former Full Tilt Poker pro said he needed time to get his brain working again. Adding insult to injury, Schwartz said Galfond should learn to swallow his ego and just quit, and once again challenged the RIO founder to play heads-up against him.
Galfond Fights Back
Schwartz's attack didn't go unnoticed, with Galfond firing right back, saying he is ready to face Schwartz after all his other challenges are completed. Galfond indicated the match could happen after this summer's World Series of Poker (WSOP). Schwartz then shifted to being a bit gentle, and admitted he was just hyping things.
Galfond earlier agreed to engage in a heads-up battle with Schwartz after the latter called out Galfond back in January for promoting pigeon challenges. As previously suggested, both players could play $1,000/$2,000 8-game, and Galfond would lay 1.1 to 1 on $250,000.
Schwartz has found success in mixed and limit tournaments over recent years and managed to win a gold bracelet last year after taking down the $10,000 Limit 2-7 Lowball Triple Draw Championship event for $273,336.
Galfond will have to face five more opponents as part of the Galfond Challenge – Chance Kornuth, Brandon Adams, Dan Cates, "Action Freak" and Bill Perkins.