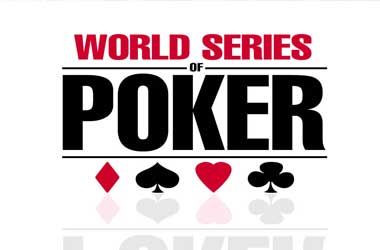 While the full schedule of the 51st World Series of Poker (WSOP) is still being finalised, organisers have released initial details of 25 events where the buy-ins will be below $1000. The schedule includes a new $1,000 buy-in freezeout that will kick off the festival on May 27.
WSOP Vice President Jack Effel said they remain committed to offering good value to players and continuously aim to attract poker newcomers, come up with exciting formats, as well as deliver huge prize pools. The 2020 edition, which is packed of what have been dubbed "value menu" events, will help WSOP in meeting that mandate.
This year, the WSOP is geared towards bringing back the traditional freezeout format, allowing a single entry in at least one No-Limit Hold'em event each week. The opening event, which carries a buy-in of $1,000, will be played in the format, with 20,000 starting chips played in 30-minute levels.
Of the 25 events that currently make up the 2020 schedule, only the "Little One for ONE DROP" event will feature unlimited re-entries.
The decision to utilise the freezeout format across a significant number of events in the 2020 WSOP schedule might have something to do with recent discussions on social media on the issue of re-entries, with Poker Hall of Famer Daniel Negreanu expressing his intention via Twitter to move away from re-entries throughout the year.
I'm also considering playing all of 2020 with no reentry.

That means I won't cash as often.

Won't make as many final tables, but at least I won't be taking part in something I don't thing should exist, or at least be the norm.

— Daniel Negreanu (@RealKidPoker) 9 December 2019
More Details To Be Announced Soon
Apart from the $1,000 buy-in freezeout opening event, two other new events are also set to debut this year, including the "Forty Stack" which also has a buy-in of $1,000, as well as a $500 buy-in no-limit hold'em event which will also be played in freezeout format. Among the returning events are "Colossus", "Deepstack", "Big 50" and "Crazy Eights", which feature buy-ins of between $400 and $800.
WSOP has also introduced some changes to the structure and format of existing events to coincide with their decision to limit re-entry options. WSOP.com will also be running plenty of online events which come with affordable entry fees. The line-up of online gold bracelet events is still being finalised and will be released soon.
Details of the schedule are still subject to change, and it might take another few months before organisers finally come up with an official lineup of events. The luxurious Rio All-Suite Hotel & Casino in Las Vegas will once again host the summer action on May 26 to July 15.
To find out more information about the initial list of the low value events, do check out the WSOP website.