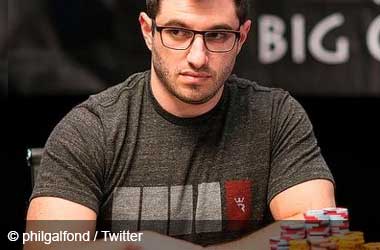 Phil Galfond's Run It Once (RIO) poker site is finally in "Public Beta" mode. The RIO site which has been in the works for more than two years, will finally be tested by the public on Feb 6 to figure out what more needs to be improved and what issues must be immediately sorted out.  
The website was initially placed on a three-hour beta session on Monday but the session went on for two more days. The website's features, which include the "Splash The Pot" rewards system, will now be available for the players to try.
The poker community has been patiently waiting for Run It Once poker site to go live.  
The site has gone live before but has not been fully operational due to some software development issues. On September 3, 2018, Galfond gave the public an idea of what his team was working on through a video demonstrating the website's features.
Run It Once
The three-time WSOP champ also apologized for not making it on the planned launch dates, but he promised to make the necessary changes and improvements to make it ready for a proper launch.
Run It Once was built around Galfond's desire to have a fair, honest and transparent poker platform for every player to enjoy. Last year, Galfond used the RIO blog to make a number of exciting promises.
He promised a website that's different from the rest. Unlike other existing sites, RIO will prohibit Heads-Up Displays (HUDs), the use of dynamic avatars and table aliases, as well as seating scripts.
StreamR and Splash The Pot Rewards Systems
In November 2018, Galfond also released the details of the RIO StreamR rewards system that offers incentives for players who stream their games.
Those who are able to hit the Level 1 target of 200 hours of watch time each month will be entitled to 50 percent net rakeback. The rakeback can go as high as 100 percent if players achieve higher levels. Team RIO streamRs can also get 110 percent rakeback along with other rewards.
Adding another level of excitement is the announcement of the "Splash The Pot" Rewards system, which Galfond says will not only reward players equally but also make games more interesting and dynamic by deterring malicious programs or bots. In developing the rewards structure, Galfond placed the focus on applying common sense in achieving net rake targets and adjusting them according to speeds, game types and achievable limits.
RIO beta launches today with Pot Limit Omaha and 6-max No Limit Hold'em tables. More variants and formats will be added soon.