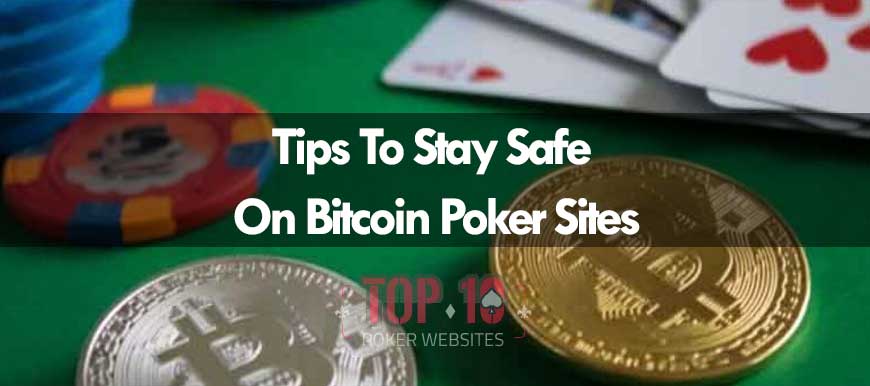 With cryptocurrencies enjoying increasing popularity in the modern world, a number of industries have accepted crypto payments as a better way to manage their financial transactions. A number of online poker operators were quick to accept cryptocurrencies and pave the way for crypto to become a popular payment method.
Today, there are a number of online poker sites that allow players to deposit and withdraw via cryptocurrencies. Most of these sites use Bitcoin, which is the most popular digital currency.
#Tip 1: Pros & Cons
Using Bitcoin to play online poker games comes with advantages and disadvantages. One of the positive sides is that it allows for faster withdrawals and deposits. Players can also enjoy anonymity, get bigger bonuses and enjoy a much more secure gaming experience.
However, there are also a number of risks involved when using bitcoin. A bitcoin site can be hacked, scammers can con players who are not familiar with how bitcoin works, and poker operators often cap bitcoin withdrawal amounts which can hurt high stakes players.
However, you can actually protect yourselves from all these dangers by understanding how Bitcoin poker sites operate. Consider these following tips:
#Tip 2: Is Crypto Legal In Your Country?
Before playing at a bitcoin friendly online poker site, take the time to do a quick background check, and of course, always play in accordance with the laws in your current location. Some countries allow online poker but ban the use of bitcoin whereas some countries allow crypto but do not have legalized online poker games.
When you play at a bitcoin friendly poker site, you need to make sure you can withdraw your bitcoin and then convert it into fiat money in your country. Unless of course, you are comfortable accumulating bitcoin and keeping it aside as an investment.
#Tip 3: Look For the "Provably Fair" System
This new provably fair system makes sure that the site's games and offerings are fair to players. Some Bitcoin poker site have this feature, providing an assurance that you're playing in a fair game, where you can verify the results.
Blockchain technology makes this all possible, and prevents any central authority from manipulating game outcomes.
#Tip 4: Do Verifications
Another important thing to remember when playing in bitcoin poker sites is to always verify the addresses of both the senders and receivers to .
Always double check before completing your bitcoin transaction as if you send it to the wrong address, you will not be able to recover your bitcoin funds.