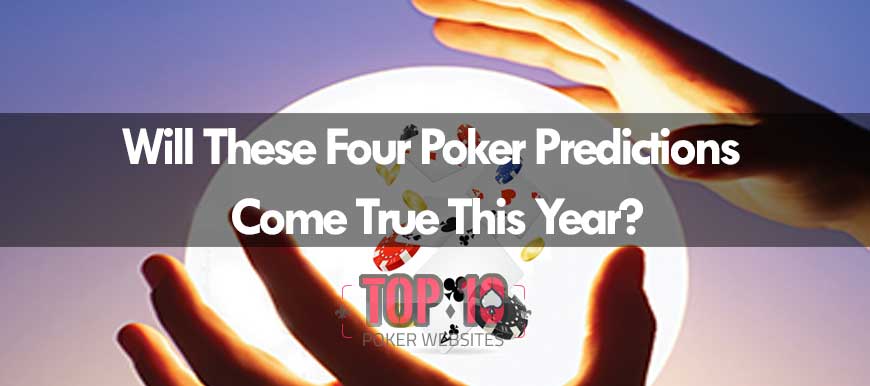 The global poker market has seen a massive amount of change in the last couple of years with both live poker and online poker offerings. The industry continues to evolve and it is difficult to predict how things will turn out.
However, it is always interesting in the gambling world to go out on a limb and make some bold predictions for the New Year.
We have put together a list of 5 interesting things that we think will take place in the poker community this year.
# PSPC Could Create Next Poker Superstar
The five-day $25,000 PokerStars Players No-Limit Hold'em Championship (PSPC) in the Bahamas is currently underway and has seen a great turnout from both micro-stakes grinders to high-rollers.
Throughout 2018, PokerStars awarded a total of 320 Platinum Passes each valued at $30,000 to random players. We believe the PSPC will be the ideal platform to launch a new poker superstar and it could very well be one of these Platinum Pass winners.
The tournament has drawn experienced players from all corners of the world, some of which are totally unknown to the general poker audience. Anyone of these unknown poker pros could be heading for a stunning victory thanks to the Platinum Pass which gave them a free seat.
# WPT Got It Wrong on Delayed Final Tables
During last year's WPT Tournament of Champions, the WPT introduced a tweak to their final table filming. The final tables will now take place at the Esports Arena Las Vegas and will be televised from the venue on consecutive days.
Players will get the chance to experience the fantastic state-of-the-art arena but here's the catch: they will have to make extra travel arrangements and will need to reconfigure their schedules. We don't think this is a good move as this scenario could push away potential participants and could result in low turnouts.
# The Rise of Short Deck Poker
A poker variant which started to capture mainstream popularity in 2018 is likely to get more popular in 2019. The format has been well received with by the poker community and more tournament organizers will embrace short deck poker this year.
# WSOP Moving to New Venue
The Rio could be sold shortly and the WSOP will have to look for a new home. The rumour of the Rio being sold has been circulating within the poker circuit for quite sometime now and while WSOP steadfastly denies such claims, latest developments seem to back them up.