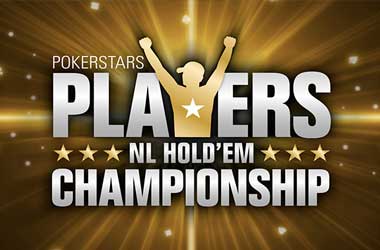 The long awaited PokerStars Players No-Limit Hold'em Championship (PSPC) is now just a few days away.
The inaugural 2019 PSPC promises intense action from January 6 to 10 in the Bahamas. Throughout the year, PokerStars has handed out a total of 320 Platinum Passes that add a whopping $8 million to the prize pool.
PokerStars ran a massive promotion for the 2019 PSPC which started back in late 2017. The Platinum Pass campaign turned out to be a massive hit for both the company and the tournament as each Platinum Pass has a value of $30,000.
The PSPC Platinum Pass promo made it possible for over 300 poker players from all over the world and from all financial backgrounds to take part in this high stakes poker event in the beautiful Bahamas. The buy-in to the PSPC is set at $25,000 which makes it very difficult for the average poker player to take part.
PokerStars
However, with the Platinum Passes campaign it is now possible for anyone to win and capitalize on a once-in-a-lifetime shot to win big and start their New Year with a bang. This is one of the features that makes the PSPC a tournament like no other. The PSPC provides the platform for an unknown poker player to come out of the blue and win a first place prize in excess of $1 million.
If something like this does happen, it could be another Chris Moneymaker story in the making and be a massive boost for the global poker market.
Live Streaming
The PSPC will serve as an avenue where the David's and Goliath's of poker come face to face. The thrill and excitement will not be kept within the confines of the beautiful Bahamas as poker fans from all over the globe can enjoy the action through Live Streaming. Viewers at home will not miss a single minute of the action as PokerStars will stream the tournament right from the start on Day 1.
This makes the PSPC unique as far as the live stream is concerned. The coverage will begin on the first day of action to give every Platinum Pass winner the chance to make it onto the stream, showcasing their skills for the world to see.
High-stakes tournaments are generally played by top poker players as only they can afford the buy-ins or raise funds to take part. However, the PSPC is breaking that tradition by giving 320 low-profile players the chance at some really high stake poker action in 2019.