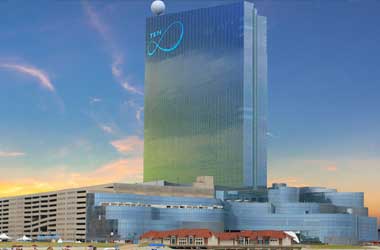 The troubled and former Revel casino in Atlantic City which is now been renamed as TEN is likely to be revived in early 2017 with its new owner hiring several high profile executives made available by the closing of Trump Taj Mahal.
Revel Casino has had a turbulent history since its launch in 2012. The $2.4 billion ran into financial difficulties and had to close in 2014. Florida real estate developer, Glenn Straub brought the property out of bankruptcy earlier this year for $90 million and vowed to revive the failed casino.
TEN's opening is expected to boost the gambling industry in Atlantic City and also boost the overall poker industry. The poker scene in New Jersey has witnessed some momentum in 2016 after PokerStars, the biggest online poker website in the world was given a license to operate in the garden state. Earlier this month, PokerStars launch its first live poker festival in New Jersey which has one again fanned the flames of the poker industry.
SNJ Today
The TEN management has already started recruiting senior management and according to local media reports, two executives, Frank Leone who handled the gaming operations at Trump Taj Mahal Casino Resort and Cindi LePine, who was the director of hotel operations have joined TEN. Leone is now senior vice president of casino operations for TEN while LePine has been named as the vice president of hotel operations.
Another new appointment is of Vincent Turrano who was earlier the president of food and beverage at the Hard Rock Hotel & Casino in Tampa, Florida. He is now the vice president of food and beverage in TEN.
In a statement, Robert Landino, CEO of TEN said,
Our executive team is what makes the difference. That is why I am excited to announce our best-in-class executives with unmatched expertise and vision.
Though there are still several regulatory clearances that need to be obtained, the TEN team now bolstered with experienced hands is likely to push for an early relaunch. The property has received its temporary certificate of occupancy and it is currently applying for its mercantile license.
The TEN facility is spread over 6 million square feet and has around 150,000 square feet of gaming space. Other amenities include 13 restaurants, retail operations and spas. The poker room at the TEN casino resort is expected to bring in a large number of poker players once the casino opens to the public.