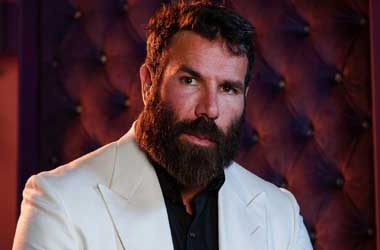 High-stakes poker pro Dan Bilzerian is notorious for posting outrageous pictures on Instagram showing him with piles of cash, arsenal of weapons including high powered rifles and hundreds of beautiful women wearing very little.
He has a nickname of being the 'Instagram King' with close to 23 million followers.
Bilzerian was one of the thousands of people who attended the country music festival on the Las Vegas strip, just opposite the Mandalay Bay Resort.
He was present when 64 year old Stephen Paddock decided to open fire from the 32nd floor of his Mandalay Bay hotel room which saw 59 people lose their lives and more than 500 injured. This was the deadliest shooting on U.S soil and ended after police stormed Paddock's hotel room and found him dead due to a self-inflicted gunshot.
Dan Bilzerian was quick to post an Instagram video showing him fleeing the scene and stating that shots were coming from a high powered weapon. He also admitted seeing a woman standing beside him being shot in the face and seeing her brains hangout. He posted another video where he said he picked up one of his weapons and returned but by then Stephen Paddock had finished his shooting spree.
War Hero and decorated veteran Dakota Meyer lashed out at Dan Bilzerian for his actions and called him out on social media. Meyer who is married to Bristol, the daughter of Sarah Palin said Bilzerian's videos of him feeling the scene was disgusting and cautioned children of not making heroes out of individuals who only posted pictures on Instagram but did nothing when the chips were down.
In his post, Meyer said
Dan Bilzerian this is what kills me about people like you. Always playing "operator dress up" and so so tough when the cameras are on. A woman just got shot in the head and you are running away filming that's not what operators do. Please stop trying to be someone your not. People are dying, you're running away not helping them and pretending it's worthy of a video is disgusting
Bilzerian has made a number of outrageous claims over the years including going through SEAL training twice. There are also those in the poker community who question the legitimacy of his poker winnings. Meyer's criticism is highly unlikely to impact Bilzerian's popularity on social media but it does highlight the fact that Bilzerian first response was to flee rather than to put himself at risk and help others.