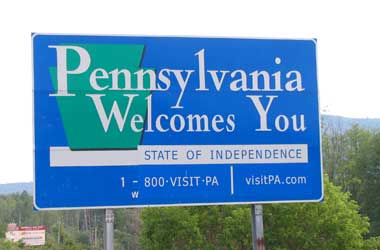 Regulated online poker is finally coming to Pennsylvania during a period of time when the online poker industry in America is making little progress.
Online poker is currently allowed in three states – New Jersey, Nevada and Delaware but the market growth hasn't really been anything to write home about. They have kept moving at a snail's pace and inter-state liquidity has helped boost things to some extent.
In New Jersey, online poker only contributed $1.65 million out of the $25.1 million online casino revenue recorded by the state in October. The figure represents a 14.5% year-over-year decline. Last year, 9.4% of New Jersey's online casino revenue came from poker but this year it accounts for only 6.1% of the total revenue.
While other sub-sections of the online gambling market are making quite an improvement, the overall trend is still not as strong as analysts expected.
Driving Up MTT Figures
Participation in multi-table tournaments (MTT) is considered the most straight-forward metric in measuring online poker success. With the emergence of shared liquidity, the World Series of Poker (WSOP) is putting up encouraging MTT numbers but make no mistake about it they pale in comparison with the poker boom that took place in early 2000.
WSOP.com Head of Online Poker Bill Rini said both the Nevada and New Jersey Big Sunday tournaments in 2017 offered a combined total of $80,000 in guarantees. This year the tournament is hitting the $100,000 mark.
Among other tournaments that are posting strong numbers is the Coast to Coast Classic series, with the total guarantees during its first edition in May reaching $1.4 million which helped the tournament surpass its initial prize pool of $1 million. WSOP.com's marquee events are also faring well, with the High Roller, PLO and Main Events hitting record-high guarantees.
High Hopes for Pennsylvania
The addition of Pennsylvania to the online gambling market in America is expected to boost MTT stats as the Keystone state has a higher population than New Jersey. Gaming analysts think that Pennsylvania could pretty much manage to pull off a $2.5 million tournament series, with a $500,000 guaranteed main event.
Pennsylvania shows great market potential as eight properties in the state have already indicated that they have plans to offer online poker. WSOP and PokerStars are also keen on entering the PA market.
Pennsylvania could be the key to an online poker revival. It would not be realistic to expect a massive boom in online poker numbers but one can be optimistic that online poker in Pennsylvania will inject the needed excitement that would help ramp up American online poker stats.