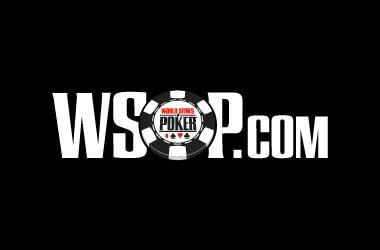 WSOP.com recently launched its new platform and it has turned out to be quite popular with poker players.
WSOP.com was quick to take advantage of the new tri-state agreement between New Jersey, Nevada, and Delaware which came into effect from May 1. The new merged platform went live on April 30 and is currently operated by Caesars Entertainment with their iGaming partner 888 in New Jersey.
Off the bat, the launch of the new site has drawn throngs of people from the three states, quickly filling cash games and tournament tables, and smashing tournament guarantees.
Ever since the tri-state merger, traffic during peak and off-peak hours has significantly increased. Before the shared liquidity program was launched, WSOP would average a low 90 to 100 players during off-peak hours which have now doubled to average over 200 players right now.
Prime time has improved significantly as well, attracting as many as 300 to 400 concurrent players, which increase even higher during Sundays. Apart from the increased prime time traffic, the prime time window has also stretched, owing to the fact that the two merged markets are 3 hours apart. Prime time at the WSOP.com now runs from 7 p.m. to 2 a.m., with peaks at around
9 p.m.
The increase in player traffic has done well for the many tournaments up and running on WSOP.com. Because of the high turnout, the $5,000 and a $10,000 guarantee events usually end up exceeding their guarantees by 20 to 40 percent. The weekly $100,000 Sunday event has also experienced a spike with prize pools crossing the $150,000 mark.
Positive Player Feedback
On top of the healthy guarantees and the active lobbies, players are appreciating the new loyalty program and promotions that are currently in play. Returning WSOP.com patrons are saying that the new rakeback schedule is so much better than the old loyalty program. The promotions that are tied to the 49th WSOP live tournament are also very popular.
These include the May Reload where seven WSOP Gold Bracelet Freeroll tickets are up for grabs, and the POY Race 2018 where the online POY will receive a POY gold ring, a VIP seat at the upcoming 49 th WSOP Main Event as well as take home $10,000.
There are some poker analysts who believe that the increase in traffic is mostly due to the special WSOP promotions. The real test for WSOP.com is to see if it sustains this traffic after the 2018 WSOP promotions end and whether their online poker software holds up against tougher competition.