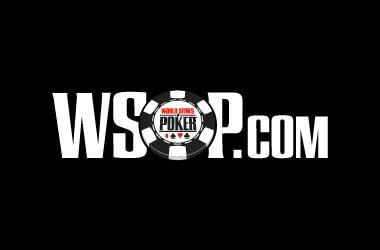 Summary
WSOP MI averaged 80 concurrent cash game seats on April 19
The site is now ahead of BetMGM MI and also overtakes WSOP PA
Cash game traffic is expected to grow as the state joins MSIGA
Less than a month after going live in Michigan, WSOP.com is now the second-largest online poker room in the state, overtaking BetMGM MI which has been operating for more than a year.
PokerStars MI remains the market leader based on the latest cash game traffic figures released by GameIntel.
WSOP MI grabbed the second spot on April 19 after it recorded a 7-day moving average of 80 concurrent cash game players. BetMGM MI trailed behind with 79.
WSOP MI has performed well over the last couple of weeks. It attracted 60 concurrent players right on the day it went live (March 30), and while the number slightly dropped to 53 on April 5, it managed to recover and the operator has since enjoyed an upward trend.
In the last two weeks, cash game traffic at WSOP MI has increased almost on a daily basis by more than 50%. It currently holds 25% of Michigan's online poker market, up from 20% last week. As it stands now, WSOP MI is poised to enjoy continuous growth in its cash game traffic, which means BetMGM MI will likely remain in the third spot for quite a while.
PokerStars stays at the top, recording 162 concurrent cash game players and holding more than 50% of the market share.
WSOP MI's strong showing is impressive considering that it has only been operating for three weeks, but what's more interesting is that it is now ahead of WSOP PA, despite the fact that Pennsylvania is a bigger state than Michigan and WSOP PA has been operating for nine months already.
At the moment, cash game traffic at WSOP MI is 11% higher than at WSOP PA. If the ascending trend continues for WSOP MI, it will come as no surprise if it eventually outpaces its sister site which enjoyed its highest cash game traffic back in February with 97 concurrent cash game seats.
WSOP MI On Course for More Growth
The latest data will further strengthen WSOP's foothold in Michigan especially as the state is now close to signing the Multi-State Internet Gaming Agreement (MSIGA) after its application was recently approved by the participating states. Once interstate poker comes into play in Michigan, WSOP/888 will become the first four-state online poker network in the US.
The figures also provide great momentum to WSOP MI as it holds the first Michigan Online Circuit Series. The series features 12 ring events and runs until May 1.