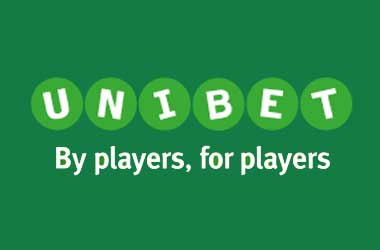 Unibet Poker is tapping into the current trends in online poker by coming up with a new-look interface, as part of a major software upgrade.
The revamp also includes some mechanical enhancements and bug fixes all aimed at providing a unique MTT experience for its players and fans around the world.
"Unibet Poker 3.0" was launched on September 22, just less than a week after the start of its massive online series which features a whopping €1 million guarantee. The timing of the software upgrade couldn't be better for Unibet Poker, as online traffic remains high and players continue to flock to real money online poker sites to compete in tournaments.
Latest Features
The latest software upgrade was designed to allow players to make the most out of their time playing on the site. The lobby can now be resized if the player wants to, and they can also mark certain tournaments as favorites for easier access.
MTT fans will now enjoy six-minute breaks, instead of the usual five minutes. The estimated duration of each tournament is also displayed on the MTT lobby so players get an idea on the tournament's start and finish times. Additionally, players now has the option to enable "colored bets", which is great for those who are playing multiple tables at once.
The new features will benefit both the professional players and recs alike. With estimated tournament duration now on display at the MTT lobby, beginners and recreational players who play part time and have work to attend to during the week will be able to plan ahead and rearrange their schedules based on how long they're going to play in a particular tournament.
For the pros, the colored bet amounts will be of big help as they can now read the action in just a quick look, especially if they're competing in more than one tournament.
There are a number of new features for mobile users as well. A new portrait mode has now been added, allowing them to navigate the interface and play games in vertical orientation, making for a more convenient gaming experience. They can also play via the Unibet Poker App and the mobile web client.
Prioritizing The Casual Players
Unibet Poker has grown so much since detaching from the Microgaming Poker Network. Unlike other standalone platforms which eventually collapsed, Unibet continues to strengthen its operations by focusing more on the casual players. This enabled them to continue to grow and even get recognized for its efforts of making casual gaming more fun and exciting.
Following the rollout of the latest software update, there were a few players who said they'd prefer the old one, but so far, the feedback has generally been positive.