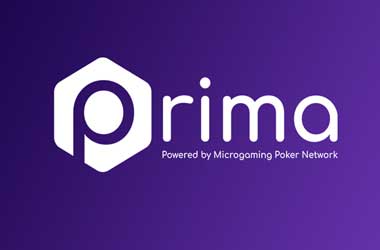 The Microgaming Poker Network (MPN) announced on July 26 the return of its Prima Poker Client. The global poker industry has witnessed an influx of new players over the last couple of years who may not be very familiar with Prima Poker.
Prima was highly regarded in the poker community a few years ago and posed competition to the likes of Full Tilt Poker and PokerStars.
Prima Poker was not able to keep up with the industry and slowly faded out of style before MPN took over.
New Prima Poker Client Promises Much
The New Prima Poker, according to MPN is designed to deliver an exciting experience to poker players around the world as it has been jack packed with features such as an innovative tool that keeps tab of player history, high definition graphics, cool GIF features and a great loyalty program. The Prima Poker client had a soft launch on July 26 and will currently be available for download to customers on the Nordicbet, Betsafe, Guts, RedStar, Betsson and Redkings skins. MPN will make the new Prime Poker software available for companywide download by July 31.
In a statement, Alex Scott, MPN's head of product network games said
This is our biggest and most important poker release, and the culmination of a multi-year strategy to revitalize our product and leapfrog the competition. I'm proud of what the team has achieved and I'm so excited about what we are going to build together in the coming months
MPN Launching €50,000 Promotion in Freerolls
Players on the existing MPN skins do not need to download any new software. Nevertheless, MPN is looking to promote Prima Poker and get its players to test out its brand new poker client. The network has put together a special €50,000 promotion in Freerolls to give players an added incentive to check out Prima.
The promotion is being billed as €50,000 Prima Poker Missions which will give MPN players two missions on a daily basis. Players who end up finishing these two missions will be eligible to play in a €1,000 freeroll the next day. When the promotion finishes, players who took part in the Prima Poker Missions will gain entry into a €30,000 freeroll. Do keep in mind that in order to participate in this new promotion, it is mandatory to download the new Prima Poker client.