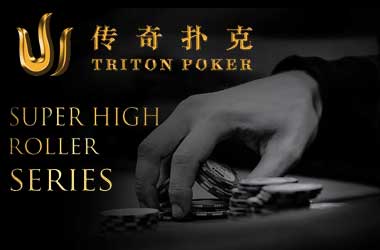 As the threat of the coronavirus grows worldwide, organisers of the 2020 Triton Super High Roller Series have decided to postpone the Jeju leg of the tournament until further notice.
The Series was supposed to hold its first stop this year at the Landing Casino, Jeju Shinhwa World in Jeju, South Korea on February 10-22.
However, in an announcement on 31 Jan, organisers said the tournament will now be pushed back to a later date amid the ongoing coronavirus outbreak which has been declared a public health emergency by the World Health Organization (WHO).
The decision was made with the welfare and safety of the players and the support staff in mind, the statement said. Organizers also expressed their sympathy to those who lost their families and loved ones to the epidemic and said they will release a new statement at the start of February to discuss the final date of the tournament.
The mysterious disease, referred to as the 2019 novel coronavirus (ncov), began in Wuhan City in the province of Hubei in China late last year. The virus quickly spread to other Chinese regions and even worldwide, with confirmed cases also recorded in other countries. No cure has been discovered yet to combat the deadly disease, but health experts are advising everyone to observe proper hygiene (i.e., frequent washing of hands, and avoid contact with people who are sick.
Those who might be experiencing symptoms, such as headache, sore throat, fever and cough are also advised to wear protective masks to prevent the virus from spreading.
Live Poker Still Safe
Ncov is not going to be more severe than the common flu, according to experts, and healthy individuals who might get affected will most likely beat the virus. This being said, there is no need to panic especially for poker players, as they will still be relatively safe during live tournaments, provided they heed to the advice of doctors and health experts to reduce their risk of infection.
If you're playing at the table, make it a habit to wash your hands as often as possible. A hand sanitizer will also come handy. More importantly, avoid putting the poker chips into your mouth.
As of this writing, there are more than 17,000 cases of Ncov, with the majority in China. The country also recorded more than 300 deaths. The first confirmed death outside China was recorded in the Philippines on 01 Feb.