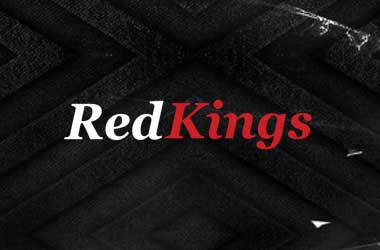 RedKings will cease its online poker and betting services after nearly 13 years of operation.
The company recently made the announcement and clarified that while online poker and betting operations will cease, its online casino will function as usual and players will still be able to access their funds at any time using their same log in credentials.
Players may still continue to play poker and use their existing bonuses until April 28. After that, RedKings will no longer issue new bonuses.
The company also stated that the monthly Chase and Point per Day promotions for the month of April have now been terminated.
Betsafe To Take Over RedKings Promotions
Betsafe will also take over the popular RedKings promotions, so players can resume playing poker at MPN. Further details should be released in the next few days. Players have also been sent a reminder to settle all their bets by April 24.
RedKings was one of the pioneering online poker sites, though it was never one of the major online poker websites in the market. A small group of online poker players founded RedKings back in 2006 and the online poker room catered mainly to the European market. RedKings serviced the US market for a very short period and hence the operator was not greatly impacted by the 2006 UIGEA ruling, which changed the world of online gaming in the US.
While the company will honor its existing long-term promotions, its April short-term offerings are now stopped. Betsafe, which is also part of the MPN network, has vowed to resume RedKings' long-term promotions, but no announcement has been made on whether RedKings accounts will be migrated over to Betsafe once the betting and poker software are completely taken down.
RedKings Ownership Details Unclear
RedKings started out with an online room, and the company eventually added an online casino and sportsbook to its offerings. RedKings Poker was previously the number one skin on the Ongame Network. When the network closed its doors in 2016, RedKings transferred to MPN.
Who owns RedKings as of now is anybody's guess as it is not very clear whether its original founders are still playing an active role in the company. A generic entity called RK Operations, which is based in Cypress has been operating RedKings websites.
It's understood players will not face any major difficulties when it comes to cashier availability as the site's casino continues to operate. RedKings has thanked its poker and betting customers for sticking with the site for more than a decade. More details will be announced soon.