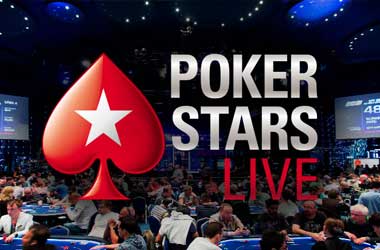 PokerStars have been giving fans around the world some of the most memorable poker experiences, with live tournaments set in magnificent venues and offering mammoth prizes. Among the most highly anticipated PokerStars LIVE events each year include the PokerStars Caribbean Adventure (PCA), as well as four European Poker Tour (EPT) stops.
But things change, as they say, and many will notice that two major tournaments are currently missing from the 2020 schedule. When the schedule was released late last year, PokerStars Director of Poker Market Eric Hollreiser said they needed to assess whether a particular event is still serving its purpose, taking into consideration participation numbers, survey results, overall experience, and most importantly, player feedback.
Goodbye PCA
PCA's omission from the 2020 schedule came as no surprise for many in the poker community. Back in September 2019, there had already been speculations that the event would be axed, due to the constant decline in attendance numbers in recent years.
The Atlantis Resort on Paradise Island served as home for the PCA for 15 years, after it debuted on the Royal Caribbean Voyager of the Seas cruise ship back in 2004. The tournament awarded some of the biggest prize pools and attracted massive fields. However, recent years saw numbers dropping to record levels, coupled with some issues and complaints from players.
There was initial belief that PCA will be replaced by a different event, but it appears PokerStars has gone on a different route and instead decided to launch the first ever Red Dragon Manila in the Philippines, alongside a number of tournaments awarding Platinum Passes for the 2020 PokerStars Players NL Hold'em Championships (PSPC) in Barcelona.
EPT Prague Removed From Schedule
One other notable absence from the 2020 schedule is EPT Prague which usually occupies the December slot. Only three EPT stops are currently on the schedule, including Sochi, Monte Carlo, and Barcelona. Unlike PCA, the removal of EPT is somewhat surprising, given its size and popularity. This may have something to do with the recent change in ownership of the tournament's venue – the Casino Atrium Prague.
The casino now belongs to Leon Tsoukernik who also owns the King's Casino. As we all know, King's and PokerStars' major competitor partypoker have been working together for quite some time now.
PokerStars has yet to issue an official statement regarding these changes and only hinted at new events being announced soon.