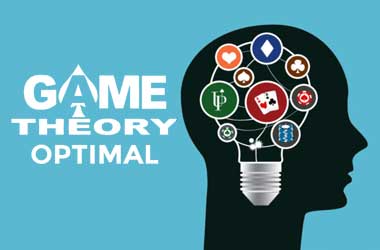 Game Theory Optimal (GTO) poker has become increasingly popular in recent years, with the younger generation of poker pros actively using the strategy to improve their win rate.
It allows players to play "perfect" poker by adopting mixed strategies according to frequencies. Learning GTO involves the use of charts and solvers where players obtain the most applicable solution for any given spot.
Some of the world's most successful poker pros incorporate GTO strategies into their play and have had great results.
German high roller Fedor Holz is among those who believe that GTO can significantly enhance a poker player's success rate at the tables.
Holz launched a GTO-focused training site named Pokercode along with his good friend Matthias Eibinger. Four-time WSOP bracelet winner Dominik Nitsche also developed DTO Poker, a poker training app designed for those who want to study and learn advanced poker theory.
GTO is often considered the "holy grail" of poker strategy, and it has recently made headlines after GGPoker banned dozens of accounts for using real-time solvers.
Nitsche isn't convinced the online platform is serious about the ban as it might cover pre-flop range charts which according to him are used by the majority of players on the platform. Nitsche said if GGPoker would strongly enforce the policy, it would end up banning 90% of its player pool, which in turn would impact the company's operations.
Should GTO Players Be Called Robots?
With all the mathematics involved in developing a GTO-based strategy, players who end up using it are being likened to a "robot". American poker pro Olivier Busquet doesn't like the idea of calling elite players as robots as it ignores all the hard work these players have put in to become the best that they can be.
Fair warning: if you despairingly refer to elite poker players as robots, I will come at you. Do you have any idea how hard it is to get to the top of this game? We should be celebrating these badasses who put in the work. Have some respect or GTFO.

— Olivier Busquet (@olivierbusquet) October 1, 2020
Other players take it as a compliment though, saying it's only used to describe the player's high competency at the felt.
GTO may prove popular among the modern pros, but there are ongoing concerns that it deviates in some ways from the true essence of poker. There are many poker pros who still use the old school poker strategy when players use a feel-based approach to rule the tables, something a lot of poker fans find more entertaining than watching "robots" playing against each other.
The debate will not go away anytime soon but the fact remains that poker is an evolving game, and as a poker player, you must learn how to adapt to the changes.