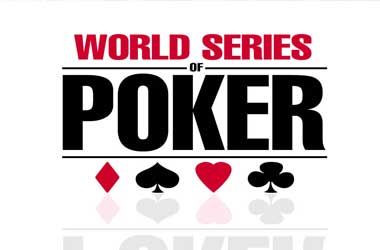 The World Series Of Poker (WSOP) has release more events for its 2019 schedule and confirmed that many of the tournament's signature events are making a return. There will also be 20 events with buy-ins of $10,000 and up.
With more $10,000+ buy-in events featured in its 2019 edition, WSOP hopes to draw some of the world's best poker pros. A wide array of affordable events is also in store for small stakes players.
Short Deck Makes Debut
Adding a new level of excitement to this year's tournament is the Short Deck No-Limit Hold'em, a poker variant that's become widely popular in the poker world. The game follows a new structure, with deuces through fives removed from the deck. This is the first-time that WSOP is holding such event, which will run on June 2 – 6, with a buy-in of $10,000.
Main Event Details
The 2019 WSOP Main Event will still follow a freeze-out format, which means that reentries will not be allowed. Slight changes have been made for this year's edition though, with the starting chip stack being increased to 60,000 from the previous 50,000. Players will also follow the Big Blind Ante structure.
Those who failed to buy into Day 1 of the Main Event can still do so on Day 2, until the start of play. The action begins on July 3 and runs through July 16.
$50,000 No-Limit Hold'em
WSOP is marking its 50th anniversary with an exciting $50,000 High-Roller No-Limit Hold'em event which will kick off on May 31. Players will have 300,000 in starting chips.
List Of Events With $10,000 Buy-in Or More
Players from all over the world travel to the WSOP each year because they know that there are millions of dollars in prize money up to be won. With the WSOP putting together a list of impressive $10,000 plus buy-in events, it will give high stakes poker pros a great opportunity to win a sizeable amount of money.
With 20 plus $10,000 buy-in events, high stakes poker pros will need to come with a rather large bankroll. Here is a look at some of the $10,000 or more high stake poker events that have been confirmed as of now.
Heads Up No-Limit Hold'em will start on June 5 with a $10k buy-in, followed the next day with the Omaha Hi-Lo 8 or Better $10k buy-in and another $10k buy-in on June 8 with the No-Limit 2-7 Lowball Draw.
To find a full list of $10k buy-in events, do visit the WSOP website.