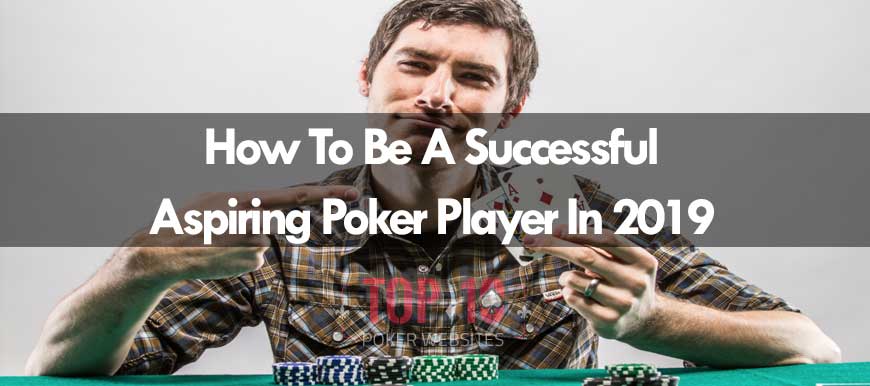 If you want to be successful at anything, you must learn the art of setting goals. While many claim that poker is based on luck and not skill, the top poker players in the game such as Daniel Negreanu have shown that setting goals at the start of the year has a major role to play in your success.
Aspiring poker players will do well to set goals for themselves in 2019. We list few key poker goals that should help you with your goal setting process.
Set Limits On Your Hands
In the game of poker, it always helps to stay in control and not go overboard. You can begin by setting a specific target as to the amount of hands you will play in a given period. This way, you can monitor yourself and eventually improve your performance. As you set a number-oriented goal, avoid setting huge targets as it might result in burnout and will affect your performance in the long run.
Take Time To Study
Practice makes perfect, but studying new strategies, acquainting yourself with the latest tools, watching training videos, obtaining strategy advice from poker-playing friends and joining poker forums are some great ways you can learn and be better prepared mentally. Studying will benefit you in the long term and will make you a better player. Set a goal on how many hours of study you will invest per week.
Track Your Own Performance
Self-evaluation is a key element in poker. You should be able to know your weaknesses by reviewing your own performance, identifying what went wrong and what can be done about it. There are tracking tools available to help you with this, like the Hold'Em Manager and the PokerTracker.
These tools record hand histories, and analyse the amount of money you have won or lost in a certain position. Review this on a weekly basis.
Challenge Yourself
Climbing up the ladder is always a fulfilling feat. While it is important that you do not lose control of your bankroll, aiming to move up stakes will help you become a more versatile player. It isn't necessary to set a time frame for this goal – just take your time, and once you've accumulated sufficient money, you can join higher-stakes games and compete with tougher opponents.
Don't Get Obsessed With Poker
At all costs, avoid being completely obsessed with poker. There's more to life than just concentrating all your efforts, energy and attention on the felt. To avoid the risk of being emotionally strained, you can take as step back once in a while and try other activities that interest you. Set a goal of spending x amount of hours at the poker table and x amount of hours doing something you love