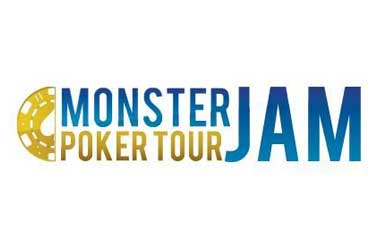 South Africa has its fair share of poker players but you don't really get to hear much about the country's poker scene as there isn't really a lot on offer.
The MonsterJam Poker Tour is considered to be one of the biggest and most popular poker tours in the country and will kick of 2019 with a tour stop at Carnival City.
The MonsterJam Poker Tour (MJPT) takes place at different Sun International casinos throughout the country and draws a mix of both amateur and professional poker players from all over South Africa.
In 2018, the MJPT stopped at 5 casino properties and had a combined prize pool of more than R35 million.
MonsterJam Poker
The 2019 edition is expected to be bigger and better as the MJPT will have 7 stops this year. All 7 stops will be held at Sun International casinos and an estimated combined prize pool of more than R40 million is expected to be up for grabs. Some of the Sun International casinos that will host the 2019 edition include Time Square, Sun City, Wild Coast, Sibaya, Grand West and Boardwalk.
Carnival City Tour Stop
The first tour stop will be at the Carnival City casino in Gauteng. This nationwide poker festival will have a total of 9 scheduled events with buy-ins ranging from R500 and going all the way up to R40,000. This is to enable poker players with different bankrolls the opportunity to play at this popular poker tournament.
The opening event will be the Monster Stack Freeze which has a R9000 buy-in + R900 registration fee. Some of the events that have low buy-ins include the Monster Million Maker Accumulator (Jan 20) Monster Freeroll (Jan 21) and Survivor Jam 9 (Jan 22).
High rollers will be interested in the Grand Slam event which is scheduled for Jan 23 and has a buy-in of R40,000 + registration of R4,000. The MonsterJam Main Event will take place on Jan 25 and has a buy-in of R15,000 + registration fee of R1,500.
MJPT Leaderboard
There will also be an MJPT ranking system and a leaderboard that will enable players to win additional prizes. The leaderboard will be run by the Global Poker Index (GPI) and the player who tops the leaderboard at the end of the year will be awarded the MJPT POY award which will give them around R500,000 in total prize money which includes an international poker trip.